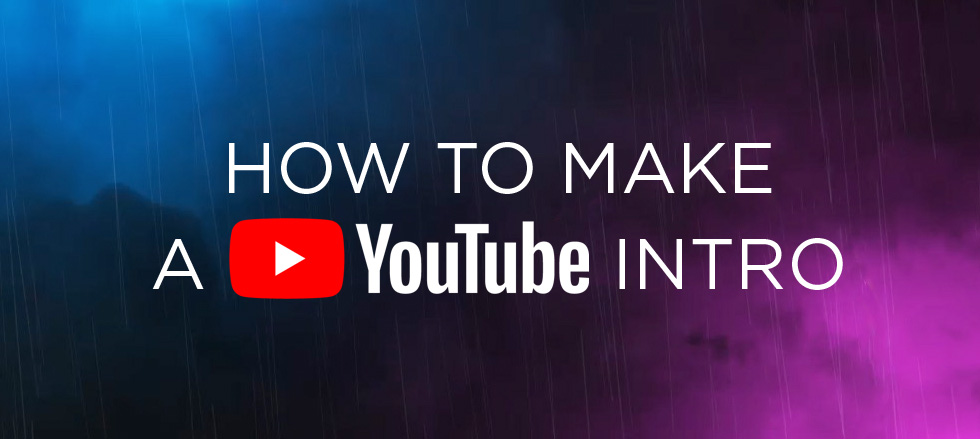 A beginner's guide to making YouTube intros without spending any money!
Making your YouTube channel look fantastic starts with the branding.
Let's look at YouTube intro templates.
You've just got a groovy new YouTube channel up and running, or could do with some new awesome branding on an existing channel – how about a cool, animated logo intro to top and tail your videos?
A professional looking video intro does wonders for your channel's credibility. Often because people often make snap judgements on your content within the first few seconds of a video.
A poorly made intro sequence can cause viewers to assume the rest of the video will be second-rate, even if your video production is first-class.
So, how do you create professional looking YouTube intros with little, to no experience with animation software?
And, also, how can you do this for free?
---
Contents:
---
Got After Effects?
You'll need Adobe After Effects software to follow along to this article. You can download a free trial version from the Adobe website using the link below.
Try After Effects for free!
Creating intro sequences using Adobe After Effects templates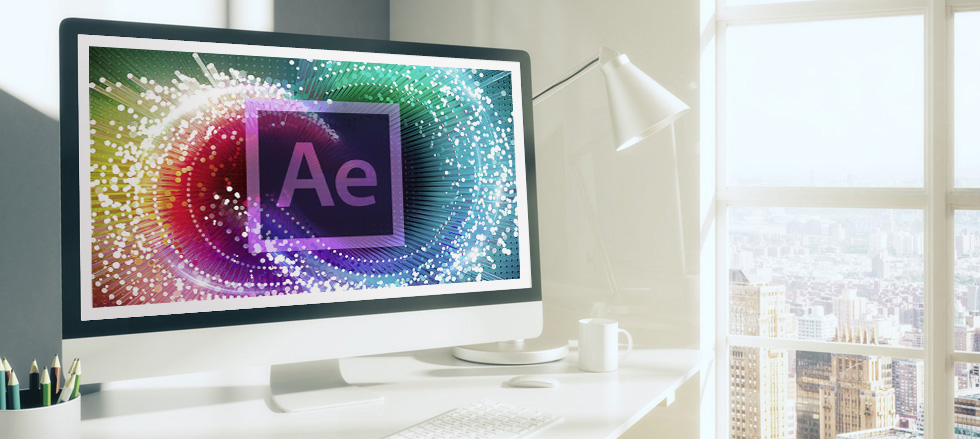 Templates take the hard work and mystery out of motion graphics as the animation and effects have already been sorted – great! All you need to do is add your logo and render (more on this part in a minute).
First of all, you could do with some free YouTube intro templates, right?
Well, these free logo reveal templates from Enchanted Media are just the ticket for creating quick and easy YouTube intros – and they're totally free to download.
---
1. Electric Rain Logo Reveal
Thunder, rain and lighting effects form your logo in this high voltage reveal. This one would be great as a gaming channel intro.
Download Electric Rain Logo Reveal FREE template for After Effects
---
2. Neon Lights Logo Reveal
Subtle neon lines elegantly form your logo in this stylish reveal. This intro would be perfect as an entertainment channel intro.
Download Neon Lights Logo Reveal FREE template for After Effects
---
3. Tech Glitch Logo Reveal
Abstract wireframes glitch and warp around your logo in this digital reveal. If you've got a technical or scientific channel go for this intro.
Download Tech Glitch Logo Reveal FREE template for After Effects
---
4. ASMR Channel Ident
If it's tingly, binaural, ASMR videos you offer then this one's perfect right off the bat, though the editable word cloud can easily be adapted for your subject of choice.
Download ASMR Channel Ident FREE template for After Effects
---
Creating a simple logo reveal
Need something a bit more basic?
There are some simple logo reveal templates on the site, too. Perhaps these ones would be better suited to corporate YouTube channel branding as they're less gimmicky.
If you're handy with After Effects you could always embellish these with other effects, using the basic animation as a starting point.
Download Logo Ident Reveal Pack for After Effects
---
How to edit After Effects logo intro templates
When it comes to simplicity, logo intro (or logo reveal) templates are as easy-to-edit as it gets. And After Effects projects are the perfect way of creating YouTube intro templates.

You don't need to know much about After Effects, just place your logo into the ready made placeholder, type in your tagline (or website) text and render the video.

We'll use the Electric Logo Reveal template as an example, though most logo reveal templates will follow suit in terms of directing you where to place your logo.
Import your logo into After Effects


Once you've opened the template in After Effects, using the .AEP file, you should import your logo into the Project panel.

Vector-based logos (EPS, AI) work best as they can be scaled up without losing quality.

To do this simply go to File > Import > File… and locate your logo.



Drag your logo into the placeholder composition


Open the composition "Logo Here" and simply hold and drag your logo into it, from the Project panel. Your logo should 'snap' to the center of the frame when it gets close.

Remove or hide the existing text and shape layers.



Edit your tagline text


Open the composition "Tagline Here" and edit the text using the Type Tool. You can choose to write a tagline, your website address or a social media link here.

By default the Type Tool can be found at the very top of the After Effects window.



All done with editing – well, that was quick!


You've edited the template project but can't do anything with it right away, as you'll need to render out a video. But this part is even easier!
---
How to render an After Effects project
The After Effects project itself is only a means to and end. To get your final, usable file you'll need to render a video sequence.
The templates above all have audio included but if you use a different template or want to change the music/sound effects (more on this below) on these you'll want to do this before rendering.
When you're happy with the audio open the Render Queue (Window > Render Queue) and drag the "Final Comp" composition into it.

When choosing the Output settings in After Effects we prefer to export using the Lossless setting.
This will create a large, but uncompressed video file – meaning it will be of optimum quality, albeit quite big!
Use these settings for best results:
Render Settings > Best Settings
Output Module > Lossless

Go and make a coffee while After Effects does its work! You'll end up with a movie file (.MOV) at the location specified in Output To.
You can then place this final intro video at the start (and/or end) of your production, using your editing program of choice, without having to worry about losing quality by compressing it twice (i.e. when you export your completed video).
If you really need a more portable file, in terms of file size, we'd recommend using Handbrake to compress your .MOV into an MP4.
---
Create your own unique YouTube intro
If you're comfortable with experimenting in After Effects you could even just use sections of a longer project, such as the TechType template, to create your own custom intro sequence.
This style would be perfect for channels dealing with business analytics, science or design skills.
TechType is a modular template, which makes it easy to change the duration, so just remove any parts you don't want and shorten the final composition length.
This way you can create a totally unique video sequence.

Download the TechType After Effects template
---
Grab some free music for your video intro
YouTube itself has the perfect resource for intro and background music with its Audio Library and, best of all, the files are totally copyright free!
That means no more Content ID claims!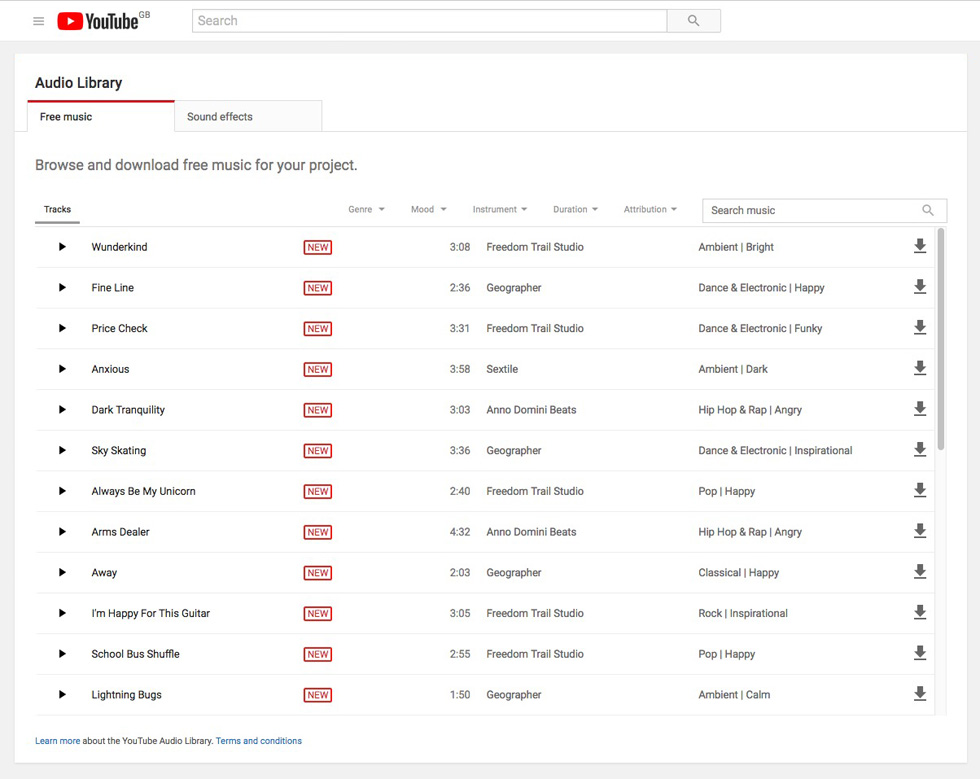 Find awesome copyright free music and sound effects on the YouTube Audio Library.
---
Where can I find more After Effects templates?
If you've got a bit of spare cash you might want to consider using one of these premium After Effects projects, from Enchanted Media, to use as YouTube intro templates.
3D Intro Maker
This project will definitely make your Youtube intro pop out of the screen! It's an extruded 3D logo generator which also works with text.
Download 3D Intro Maker template for After Effects
---
Logo Ident Reveal Pack
If you're an indecisive person maybe go for this pack of 6 logo idents! Handy if you've got multiple YouTube channels.
Download Logo Ident Reveal Pack template for After Effects
---
Speech Bubble Intro
This project would work really well on a channel with lots of dialogue, especially for review videos and video blogs.
Download Speech Bubble Intro for After Effects
---
Where can I find beginner tutorials for After Effects?
Want to learn more about creating awesome motion graphics using After Effects? Check out our list of beginner video tutorials.
15 Essential After Effects Tutorials for Beginners
---
Don't want to use After Effects?
If you want to create professional looking YouTube intros quickly and easily without needing to learn new software why not check out the awesome video creation tools at Design Wizard.
Or, if you want to delve further into traditional style frame animation to create moving characters and cartoons, there's plenty of awesome animation software available online. Check out Pixpa's list of the Best Animation Software for 2020.
---
Know someone in urgent need of a YouTube brand refresh?
Share this guide with your video making buddies!
---