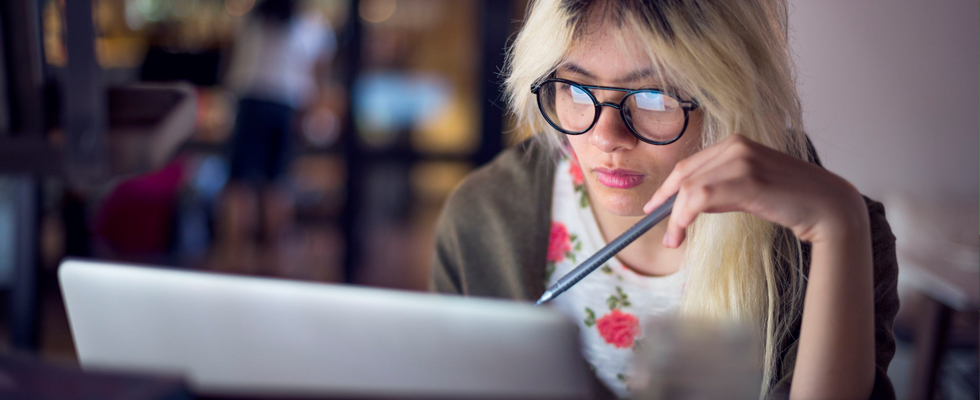 Learn After Effects Today, For Free!
15 Essential After Effects Tutorials for Beginners
Want to pick up Adobe After Effects software quickly? There's no better way of learning a new piece of software than by sitting back and watching the pro's reveal their secrets in video tutorials!
So, grab a coffee and a notepad and get ready to learn something new, with our list of the best After Effects video tutorials for beginners!
---
Try After Effects for Free
Use the link below to access a trial version of Adobe's incredible motion graphics software.
Try After Effects for free!
---
So, What is Adobe
After Effects?
from Brian Maffet
Want to know what exactly After Effects is? Brian Maffet from Total Training gives us a short introduction, explaining why it's the essential software tool for video creators.
He touches on its flexibility to offer simple-to-use non-destructive color correction, video compositing and motion graphics whilst maintaining the high level of fine-tuning required by broadcast professionals.
Brian also points out After Effects' valuable integration with Adobe Photoshop, Illustrator and Premiere.
---
How to Get Started with Adobe After Effects
from Terry White
From Adobe Creative Cloud TV, Terry White shows us how to get started with After Effects.
This comprehensive tutorial is perfect for absolute beginners and those who, perhaps, have never even opened the program before, as he covers a huge amount of stuff!
Terry perfectly explains the fundamentals of After Effects including the interface, composition creation, layers, basic keyframe animation, simple effects, importing video clips, the timeline… right up to final rendering. This one's a must-see for new users!
---
Introducing the Interface and Workspace
from Ian Robinson
As you'll be navigating the After Effects interface for hours at a time, Ian Robinson from Lynda.com introduces customized Workspaces to suit your project.
He also discusses the relationships between the three main interface areas – the Project panel, Timeline and Composition window.
---
Creating A New Composition
from O'Reilly Video Training
With virtually all of your work being done in compositions this video from O'Reilly Video Training talks us through their creation and settings.
We get tips on creating compositions both manually and automatically, the importing of files into them and the relationship between the composition settings and the settings and dimensions of imported footage.
---
Quick Tip – Right-click the Work Area to show 'Trim Comp to Work Area'
---
The After Effects
User Interface
from Jeff McIntosh
JMDesign's Jeff McIntosh offers a thorough rundown of the After Effects user interface, including an expanded study of the Timeline and Composition window where he introduces us to many of the neighboring icons and switches.
Jeff explores, amongst other things, the effects of quality switches, adjustment layers and 3D activation on different layer types.
---
How To Add Audio
from Technologyguru
Great music or sound effects can often be a powerful accompaniment to your video sequence, yet working with sound inside of After Effects isn't as straightforward as it should be.
This short video from Technologyguru shows us how to easily add audio to our project and, more importantly, how we preview and render the sound!
---
Editing & Animating Text
from Mikey Borup
The mainstay of motion graphics is animated text and no software tool does this better than Adobe After Effects. Mikey Borup at PremiumBeat.com gives us some fundamentals of text input and editing.
He also drills down to some of the incredibly extensive animation functions, found inside every After Effects text element.
---
Quick Tip – Press 'U' on the keyboard to reveal all animated properties of selected layers.
---
Animating Transform Properties With Keyframes
from O'Reilly Video Training
Keyframe animation in After Effects is a joy to work with, and it takes just minutes to take on board the basics. O'Reilly Video Training creates a mixed media, animated scene using position, scale, rotation and opacity keyframes on a variety of layer types.
As well as demonstrating the way in which keyframes are moved along the timeline, to control the start and end of animation, it also shows how you can save time by copying and pasting keyframes from one layer to another.
---
Keyframes & Interpolation
from Dan Stevers
Once you've played around with keyframe animation you'll want to watch this video tutorial from Dan Stevers as he teaches us how to fine-tune the movement by applying 'easing'.
Dan shows that increasing the velocity of an animated element gradually can result in more natural motion, and that this can be applied and adjusted easily in After Effects.
---
How to Use Preview
from Nate Lovell
Previewing is essential for evaluating timings and locating visual errors in your video sequence, and the preview panel had a bit of a makeover in After Effects CC 2015!
Nate Lovell shows us how to use the new preview tools, discusses preview efficiency and offers some of his own tips for making previews render a little quicker!
---
Quick Tip – Hold shift to snap to keyframes whilst scrubbing the timeline.
---
Blending Modes Explained
from FilmMaking Tuts
This FilmMaking Tuts tutorial offers an overview of blending modes. If you've not used them before, blending modes combine the visual aspect of one layer with the layers below it, usually to achieve the effect of darkening, lightening, colorizing or texturizing in specific areas.
This tutorial refers to Adobe Premiere but the exact same principles apply to layers in After Effects.
---
Pre-comping Like a Pro
from Dan Stevers
Pre-composing elements in After Effects is an important aspect to visual compositing, enabling you to combine multiple layers which can then be treated as a single layer.
Dan Stevers shows how the pre-comping function opens up new animation opportunities as well as keeping your timeline tidy!
---
Creating & Using Masks in After Effects
from Creative COW
One of the quickest ways to isolate an element on an After Effects layer is to 'cut it out' by drawing a mask. Pen tool masks are non-destructive paths which extract elements instantly, plus they can also be animated!
This Creative COW video tutorial takes us through pen tool masking and we'll also learn some keyboard shortcuts to make the task even easier!
---
Quick Tip – To scale multiple layers parent them to a null and scale the null.
---
Building Backgrounds with Effects
from Lynda.com
This Lynda.com tutorial is essentially a bunch of ideas for generating interesting static and animated backgrounds for your text, without leaving After Effects.
Did you know there's a gallery of animated backgrounds already built-into After Effects?
---
How To Render and Export Your Video
from Technologyguru
Finally, you've finished your video project! Well, it's going to remain unseen inside of After Effects for eternity unless you export a movie file! Luckily Technologyguru has produced this handy video tutorial to show us how to perform that tentative final render.
You'll learn how to send your final sequence to the Render Queue and where to adjust the output settings.
---
Go refill that
coffee mug!
That's it for our top 15 Essential After Effects Tutorials for Beginners, but why not make your video the easy way?
You could always save yourself a lot of hassle by starting your project with a ready-made After Effects template.
Templates are super-easy to edit so adding your own text and images is a breeze, plus all the hard work of keyframing animation and pre-composing layers has been done for you. Just add your content and hit the render button!
So, top up your coffee mug and browse some top-notch templates right now at Enchanted Media.
There's a load of free files to download on here, too!
Browse After Effects Templates
---
Try After Effects for Free
Use the link below to access a trial version of Adobe's incredible motion graphics software.
Try After Effects for free!
---
Share with someone!
---
Save