Logo Ident Reveal Pack – 4K After Effects Template
Logo Ident Reveal Pack – Overview
A pack of six unique logo reveals with audio files included! Render up to 4K resolution (3840×2160), perfect for YouTube channel idents, corporate video branding, website intros and more!
Don't have a logo? You can simply type in some text instead!
Features
• Includes 6 unique logo stings
• All audio included
• Up to 4K resolution
• No plugins required*
*The project doesn't require plugins, but includes a version with editable effects for those who have Trapcode Particular, Lux, VC Optical Flares and Plexus plugins installed.
---
Contains 6 unique logo idents – each including a matching audio track!
---
01. Lens Bokeh Logo Reveal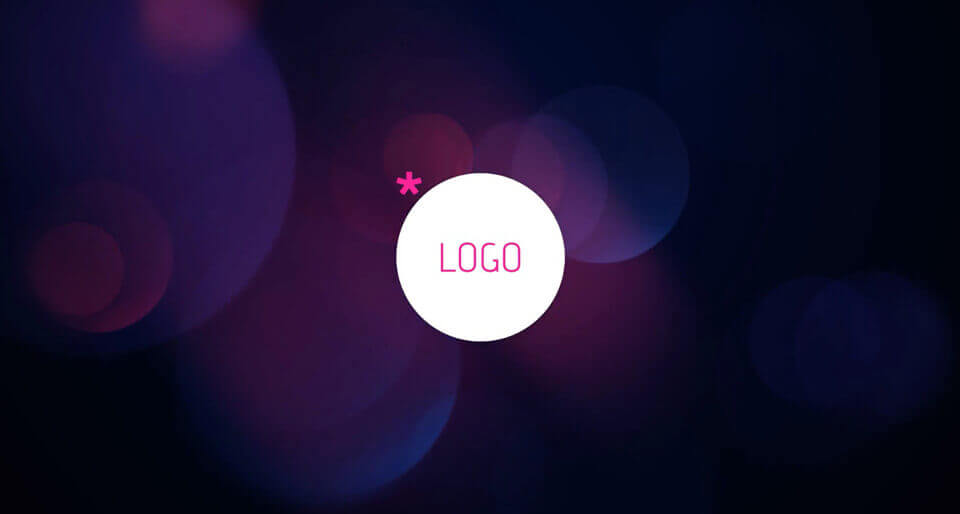 This elegant sequence is perfect for displaying brighter logos or text. The subtle bokeh effects gently linger around in an ethereal way as your messages drift in and out of focus. Perhaps ideal for a video production company or a photographic studio.
Bokeh is term for the beautiful patterns created in a photograph or video with highly out-of-focus areas, particularly lighting. Point a manual camera at a set of Christmas tree lights or nighttime traffic, for instance, and you'll witness this glorious effect.
02. Particle Flourish Logo Reveal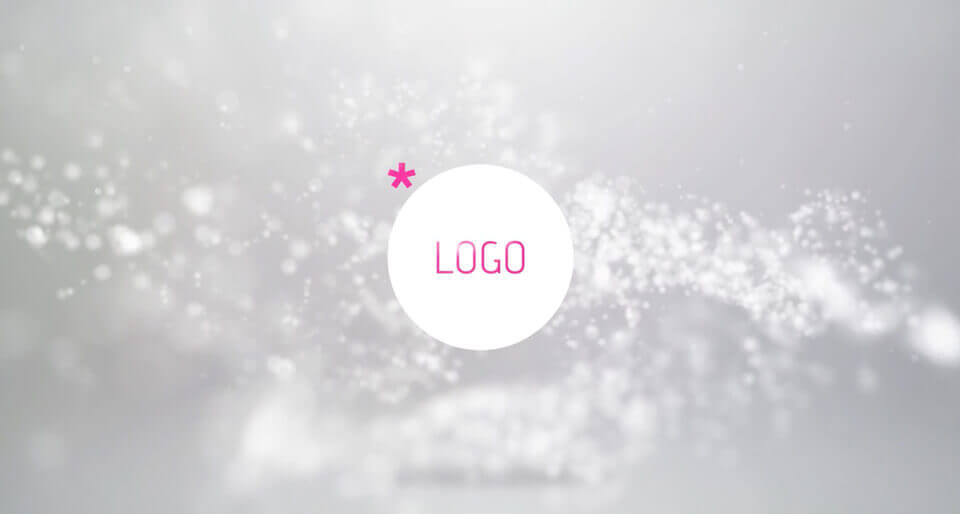 Another beautifully elegant treatment, this time using a stunning swoosh of dancing light particles to uncover your logo or text message. Dust fragments float in 3D space as your logo dissolves to reveal secondary text message or URL.
This sting really shows off your brand as being professional and of high quality. Its style is perfectly suited for corporate promotions.
03. Glitch Tech Logo Reveal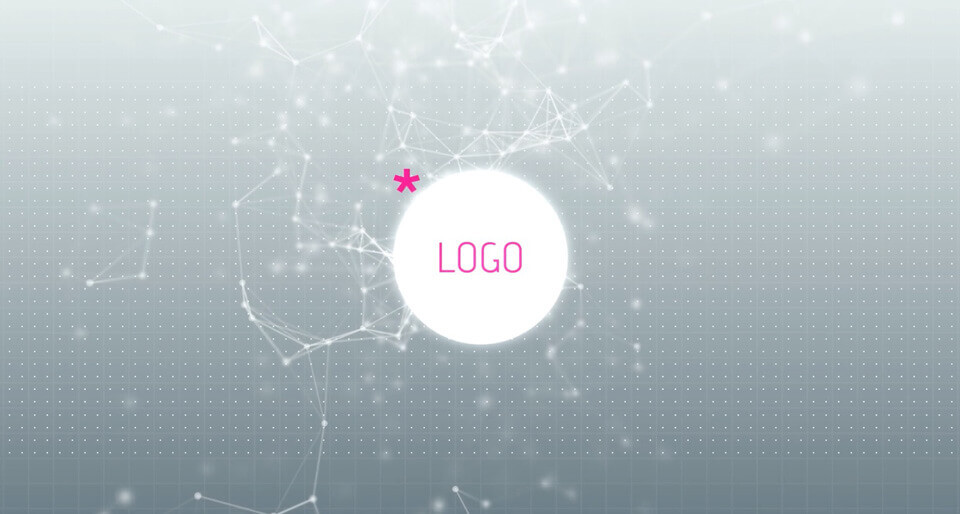 The glitch technique is one of our favorites and this logo reveal has it in abundance. The triangulated 3D shapes suggest broken DNA helixes or physics structures, whilst the glitching effect has us thinking of science-fiction concepts – such as a computer virus or broadcast interruption.
Obviously great for scientific brands and technology businesses but also a potential intro for gaming videos. Plus, if distortion and imperfection are your thing, this would be a great way to produce some stylish glitchy titles.
04. Glitch VHS Logo Reveal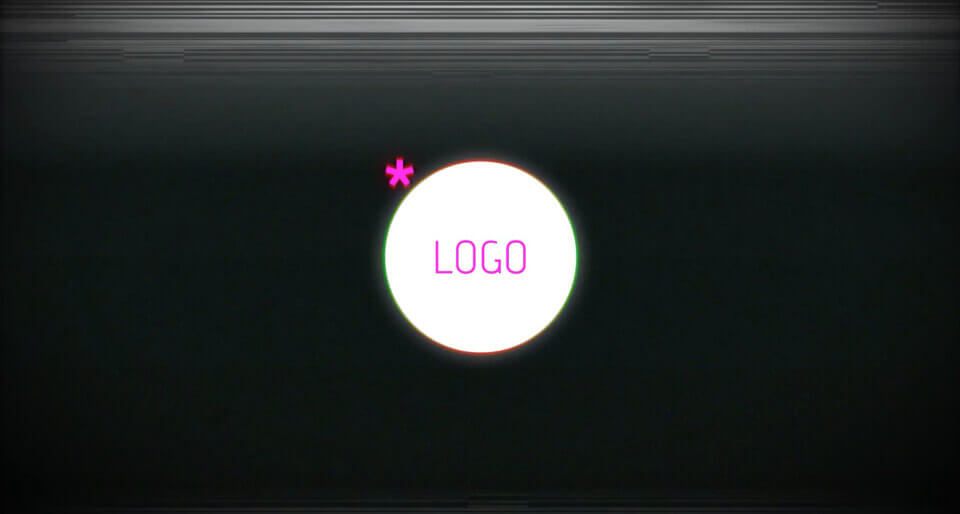 Another glitchy effect, though this time with the retro styling of an old VHS video player. The infamous tracking faults appear at the top and bottom of the frame whilst the entire sequence is stylised to look as though it's playing on a CRT television. This is old-school tape mis-alignment at its best.
Though it has found-footage horror movie written all over it, there's plenty of scope to use this logo sting on any vintage styled or archival video production. Plus, it's cool to go retro!
05. MoGraph Thin Lines Logo Reveal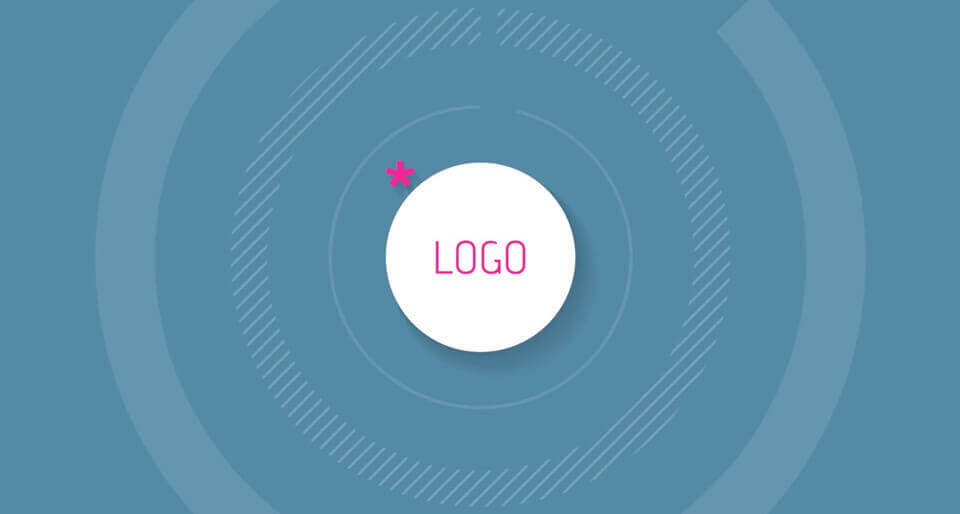 For this sequence we combined the current popular motion graphics techniques of animated lines with the style of a technical drawing or blueprint. This suggests design, precision and focus. Perfect for companies who pride themselves on their attention to detail, such as architects and graphic designers. It's really easy to change the background color to match your brand.
06. MoGraph Thick Lines Logo Reveal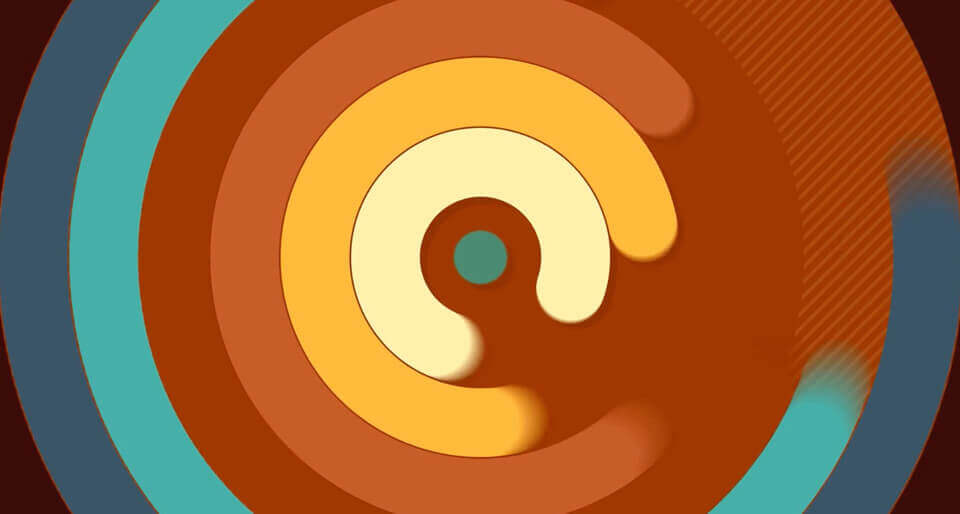 Finally a fun and vibrant use of motion graphics in this logo reveal. Strips of color circulate and dash on and off screen to reveal your logo and strapline. This one's eye catching and refreshing and would make a fantastic YouTube channel intro
All the colors are easily changed so you could go crazy with a palette of garish hues, or keep things harmonious and let the animation provide the visual interest.
Font use
The FREE font used in the project can be downloaded here.
Software Requirements
This project requires Adobe After Effects CS5 (and above) to edit.
Adobe Website
Terms of Use
All files remain copyright of Enchanted Studios but are royalty-free for personal and commercial use – please review the Terms of Use before downloading.
Download
Save
Save
Save
Save
Save
Save
Save
Please leave a comment or suggestion
57 sales
Number of items in basket: 0
Your basket is empty.

Total:

Free
Our Featured Templates
BLOG
Tags:
4K
,
After Effects
,
animation
,
audio
,
bokeh
,
bold
,
branding
,
bright
,
Business
,
cinematic
,
Clean
,
corporate
,
dynamic
,
editable
,
elegant
,
flare
,
flat
,
glitchy
,
glitter
,
icon
,
ident
,
identity
,
included
,
lens flare
,
lines
,
logo
,
mograph
,
motion graphics
,
music
,
opener
,
pack
,
particles
,
retro
,
reveal
,
simple
,
slogan
,
sounds
,
sting
,
swoop
,
swoosh
,
technical
,
template
,
thin
,
title
,
url
,
VHS
,
website
,
white
,
whoosh