After Effects, alpha, animation, avid, background, birthday, cannon, celebration, clip, competition, confetti, download, event, exploding, final cut, footage, free, glitter, graphics, hearts, imovie, Motion, overlay, pack, paper, parade, particles, pinnacle, Premiere Pro, scattered, sony vegas, sport, stars, thrown, ticker-tape, transparency, transparent, Video, video overlay, wedding, winner, winning
Add Confetti Explosions to Your Footage Easily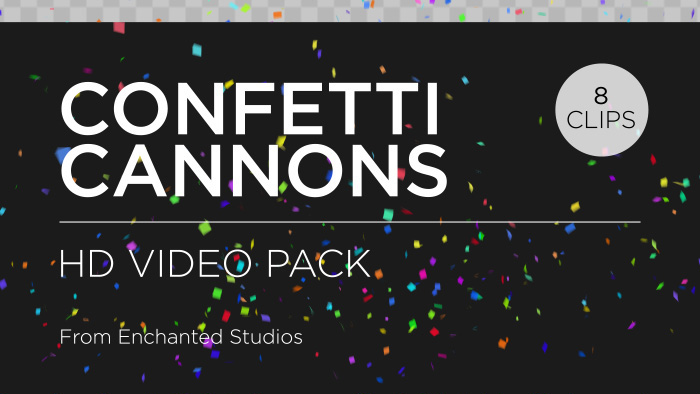 This pack of 8 confetti cannon overlay animations will add some colorful celebration to your event productions!
All animations have alpha channels (transparent backgrounds) so, as well as being easy to place over your video footage you can overlay them on top of each other to create multiple confetti explosions!
Perfect overlays for events and product launch videos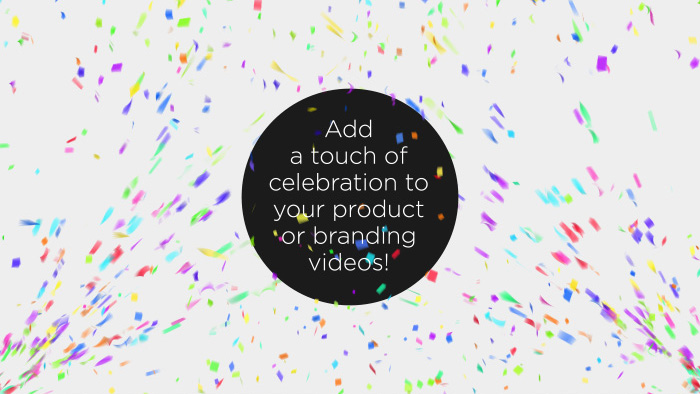 Exploding confetti is the perfect visual effect to add to a product launch animation or to celebrate a special occasion on your social media video.
Includes multiple cannon emitter directions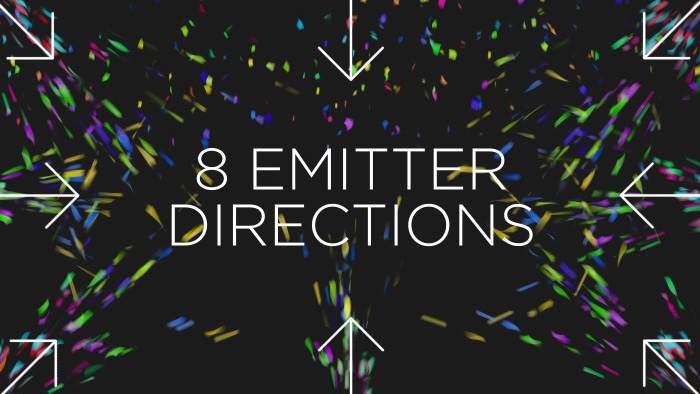 Choose from eight emitter directions or layer clips on top of each other to have confetti explode from multiple points around the screen.
Confetti Overlay Features
• Eight emitter directions
• Alpha channel (transparent background)
• High definition 1080p
Clip Specifications
Resolution – HD 1080p (1920×1080)
Frame Rate – 30fps
Length – Multiple
Loop-Ready – Yes
Format – Apple ProRes 4444 + Alpha
Audio – None
Please note this is a rendered, animated clip and not an editable template. Please read Software Requirements, below.
If you're unsure whether your editing software can support alpha channels please try our FREE Confetti Loop Animation first!
Got Premiere Pro?
Why not try our Confetti Cannon Overlay Generator and edit the cannon direction, confetti colors and shapes yourself!
Software Requirements
For use in all video editing software including Premiere, Final Cut, iMovie, Avid, After Effects, Sony Vegas and Apple Motion. This is a .MOV file and requires Apple Quicktime to be installed on your machine.
Please try our FREE Confetti Loop Animation first to make sure your editing software supports this file type.
PowerPoint users – PowerPoint does not currently support transparent video. We have included versions of the confetti on white backdrops, but you will not be able to place these videos over your text, they can only be used as backgrounds.
Terms of Use
Crediting the Enchanted Media website is not necessary, though it is warmly appreciated!
All files remain copyright of Enchanted Studios but are royalty-free for personal and commercial use – please review the Terms of Use before downloading.
Download