Creating an 80s style vaporwave video sequence? You'll need some retro animated VHS grid backgrounds and sunset animations to complete your totally rad production!
awesome pack of 80's motion backgrounds!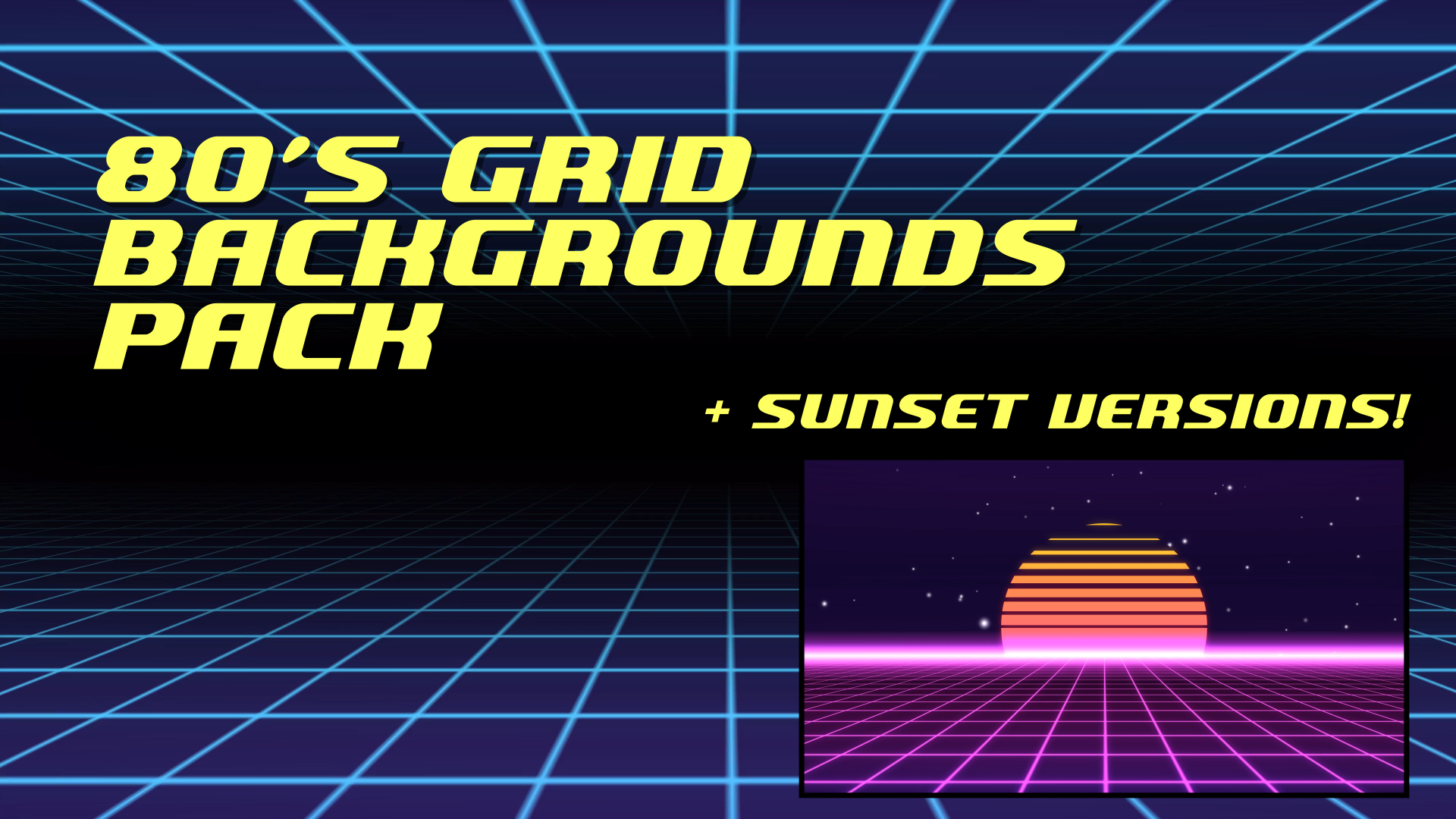 A set of 21 loop-ready video clips featuring retro 1980s glowing grid tunnel animations in a variety of colors and orientations (anyone remember the movie Tron?). Perfect for cool, retro text backdrops and VHS style title screens.
All clips are loop-ready, sized to 4K Ultra-HD resolution (3940×2160), and are a must-have for filmmakers, video content producers and animators.
Includes a variety of grid styles and colors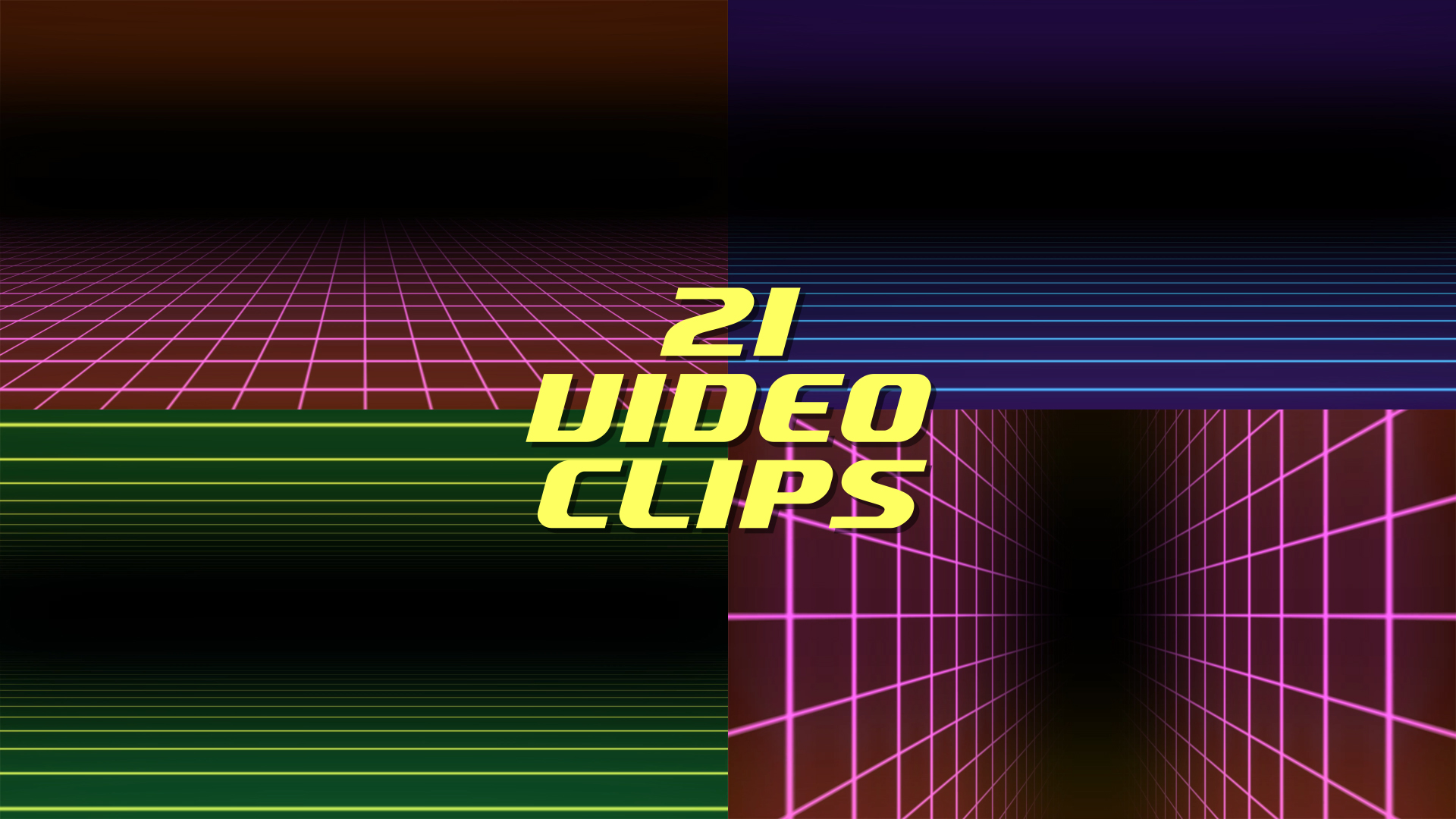 This video pack includes grid and line animations in the following styles:
Animated grid horizontal top and bottom
Animated grid horizontal bottom only
Animated grid vertical left and right
Animated lines horizontal top and bottom
Animated lines horizontal bottom only
Animated lines vertical left and right
All animations come with 3 color options – blue, green and pink.
Ready for seamless looping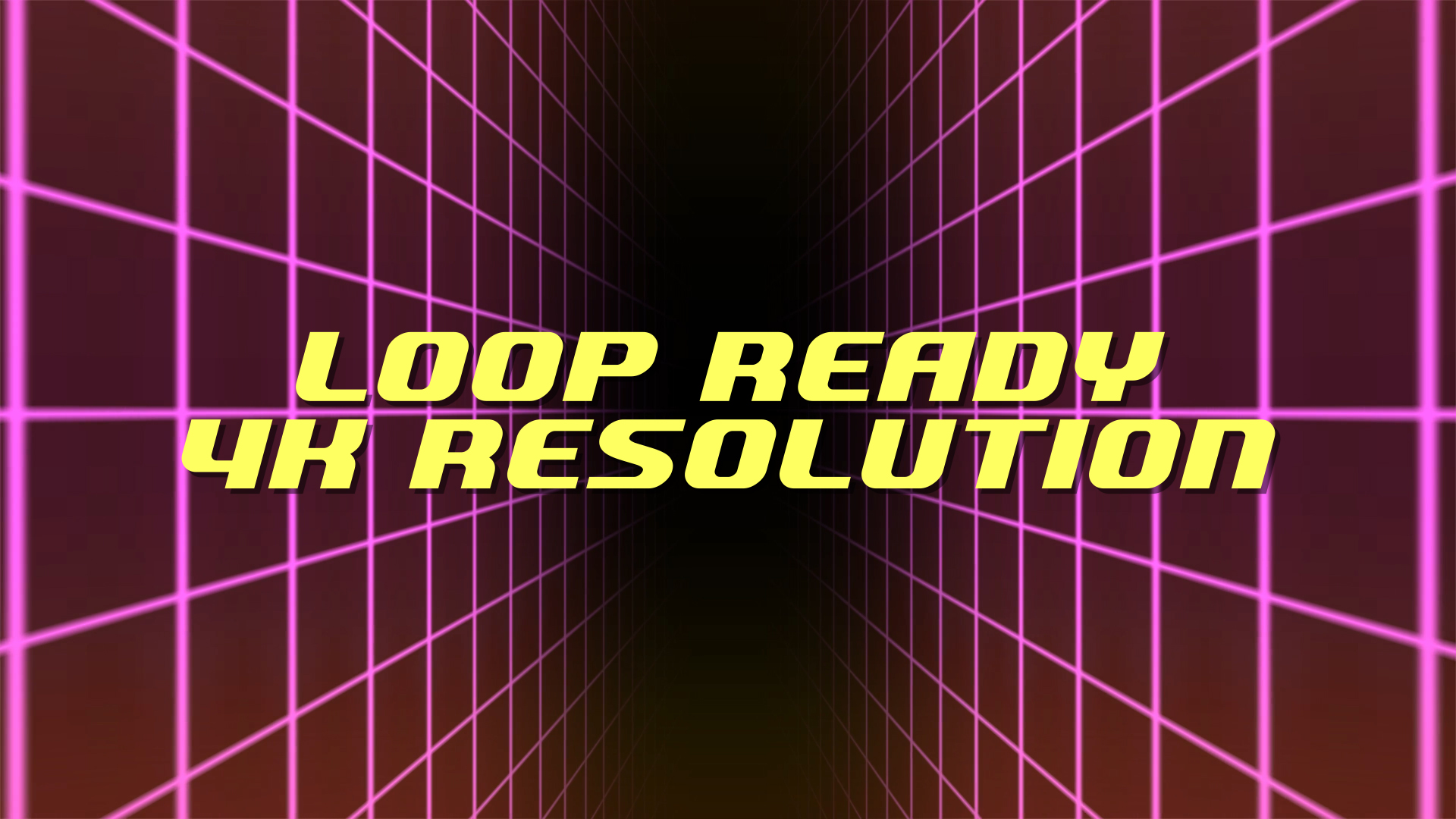 These are loopable video clips so can be placed side-by-side on your timeline to create seamless animated backdrops of any duration.
Plus classic VHS sunset animations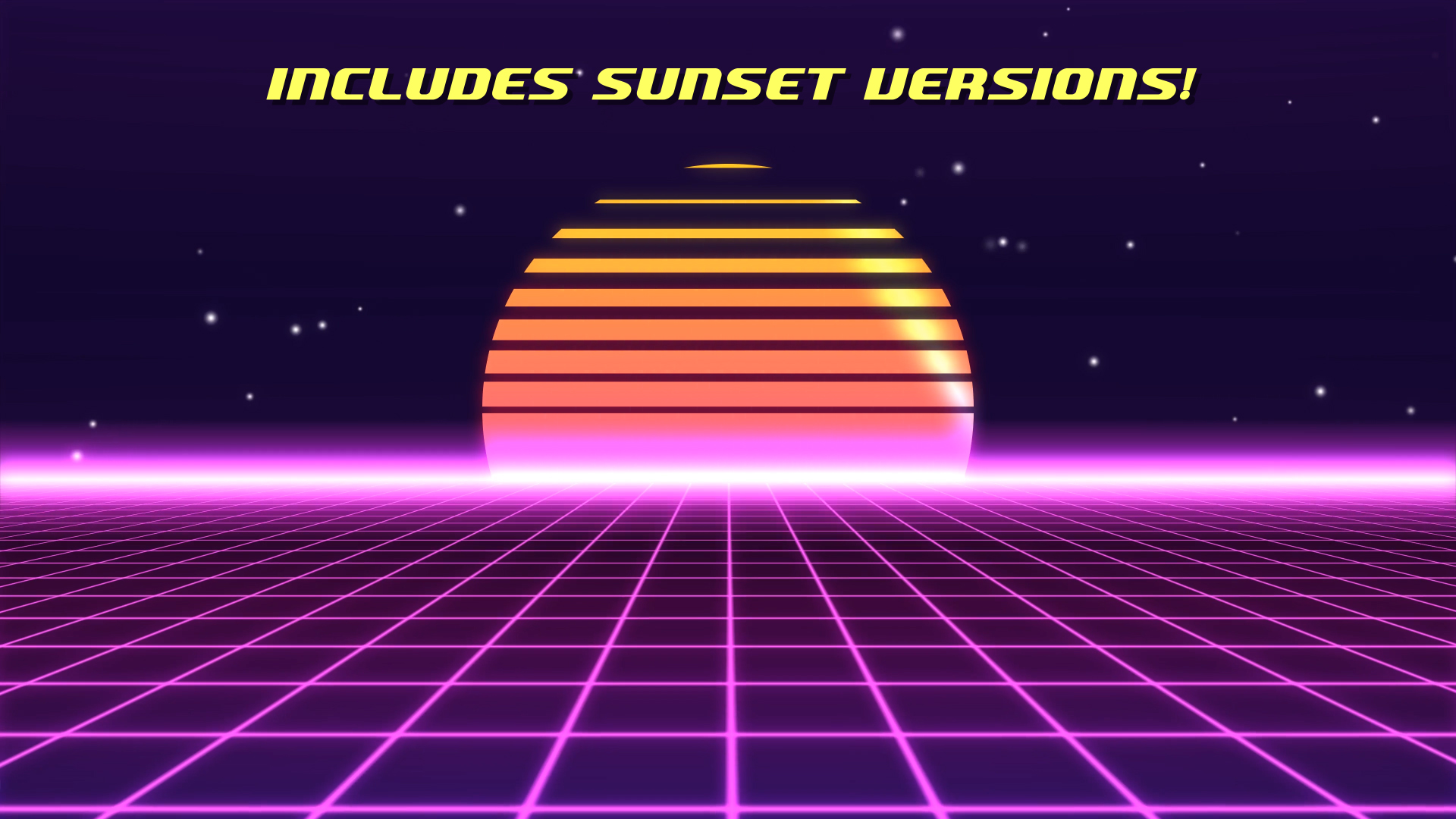 We've also included three retro sunset sequences, popular with 1980s vaporwave culture!
VHS video effects
Why not combine these animations with our superb VHS Toolkit and add the ultimate retro VCR look to your production! The Toolkit adds realistic video tape damage effects to your footage to truly take it back decades!
Software Requirements
For use in most desktop video editing applications including Premiere Pro, Final Cut, iMovie, Avid, After Effects, Sony Vegas and Apple Motion. These are MP4 files and may require Apple Quicktime to be installed on your machine.
Need more Stock Footage?
For even more high quality footage and animation try Adobe Stock. Use the following link and you can get your first month absolutely free!
Try Adobe Stock for free!
Want to get into animation and visual effects?
Create your own awesome VFX and motion graphics with the world's best effects and compositing software Adobe After Effects. Use the following link and you can get your first month absolutely free!
Try After Effects for free!
Download from ArtStation:
We are currently licensing this product via the ArtStation marketplace.
License from ArtStation