Looking to visualize speech or voice technology in your video production? This pack of speech waveform animations is perfect for representing voice audio in a visual style.
Add speech visualizations to your video easily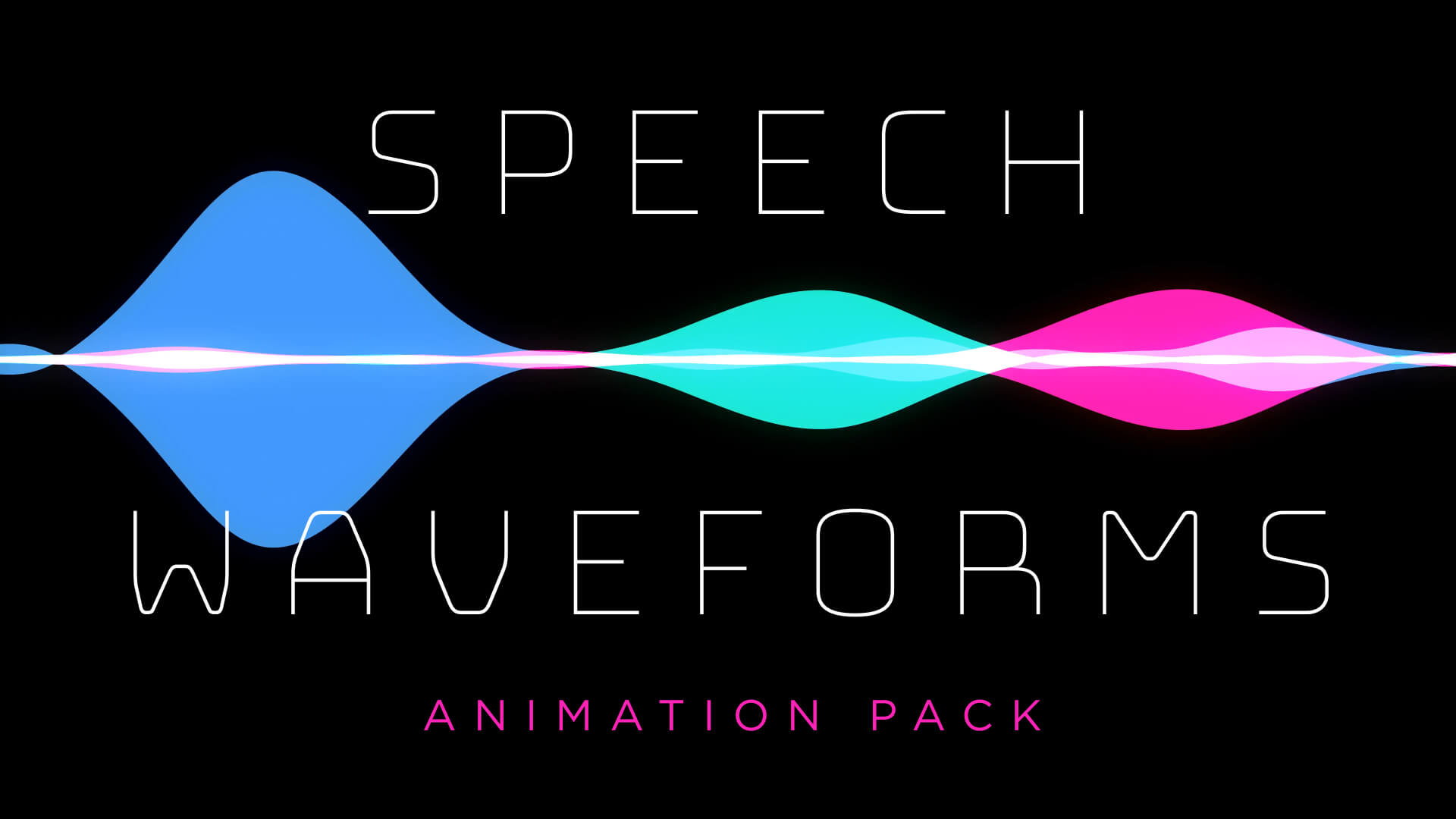 A pack of 16 animated voice waveform clips featuring a variety of audio pattern styles. These are perfect for audio concepts such as speech recognition (such as Siri, Alexa and Google Assistant), text-to-speech and other voice technologies.
These would be ideal for use in futuristic heads-up-display (HUD) scenes or when representing incoming dialogue from an external source, such as the comms screen of a sci-fi spaceship.
All clips are loop-ready, sized to 4K Ultra-HD resolution (3940×2160), and are a must-have for filmmakers, video content producers and animators.
Includes 16 elegant soundwave clips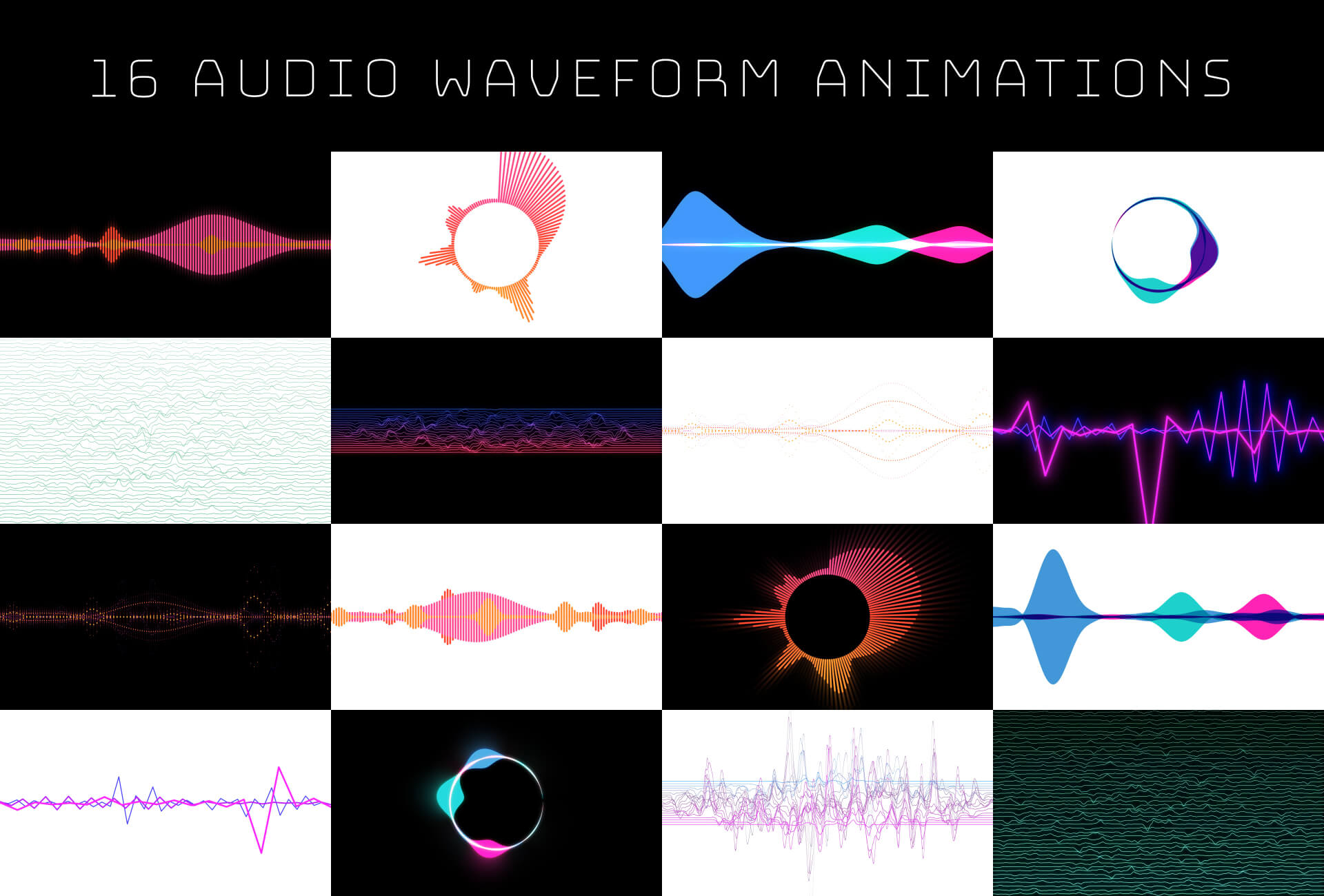 This video pack includes 8 different waveform and audio spectrum animations, on both black and white backgrounds.
Ready for seamless looping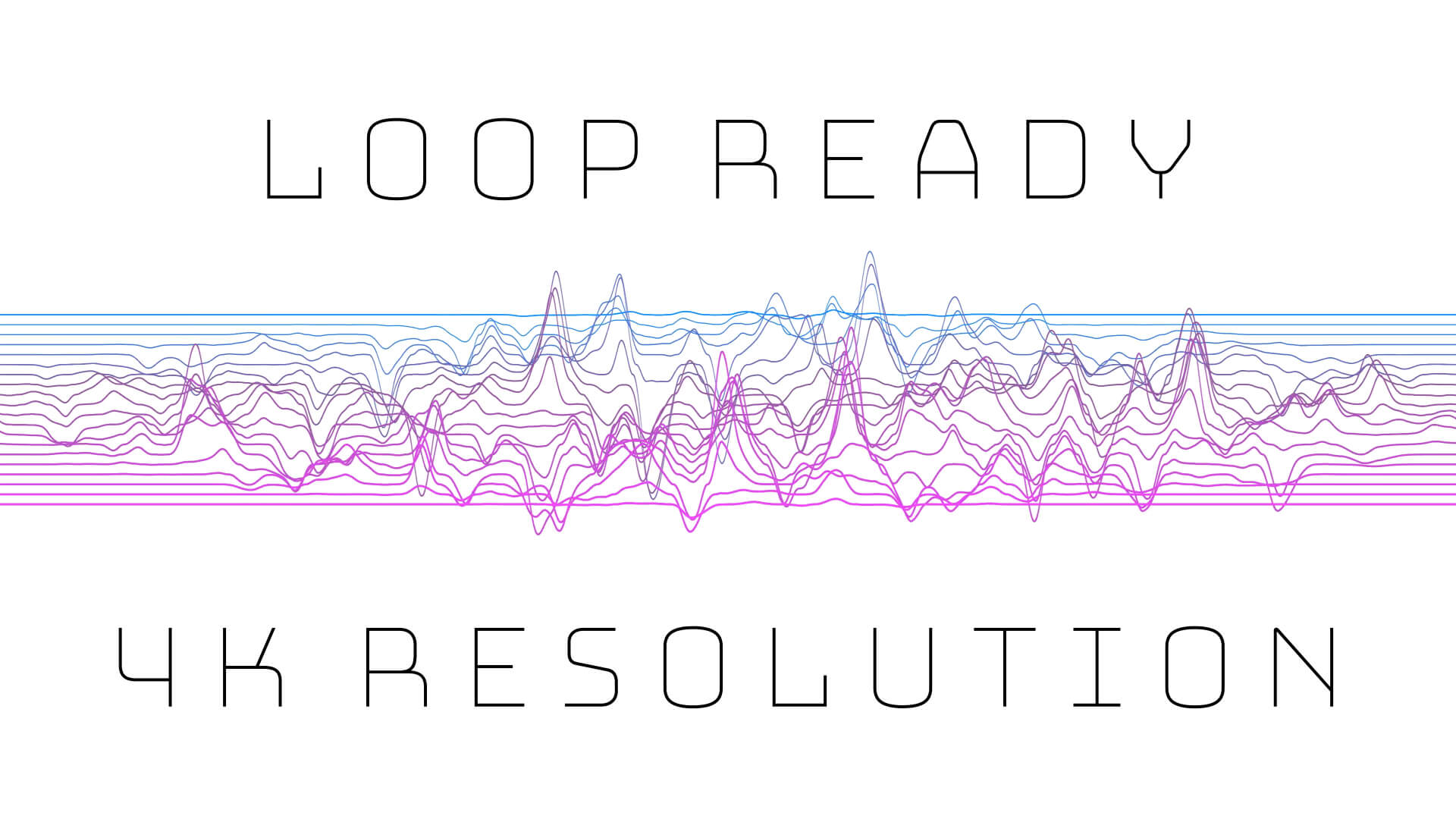 These are loopable video clips so can be placed side-by-side on your timeline to create seamless animated backdrops of any duration.
Software Requirements
Please note, these are video clips and not editable templates – they do not dynamically react to audio on your timeline. These clips simply 'imply' the presence of an audio signal and contain no audio tracks themselves. The random nature of the waveforms will give a convincing, if not entirely accurate, representation when combined with your own audio.
For use in most desktop video editing applications including Premiere Pro, Final Cut, iMovie, Avid, After Effects, Sony Vegas and Apple Motion. This is an MP4 file and requires Apple Quicktime to be installed on your machine.
Need more Stock Footage?
For even more high quality footage and animation try Adobe Stock. Use the following link and you can get your first month absolutely free!
Try Adobe Stock for free!
Want to get into animation and visual effects?
Create your own awesome VFX and motion graphics with the world's best effects and compositing software Adobe After Effects. Use the following link and you can get your first month absolutely free!
Try After Effects for free!
Download from ArtStation:
We are currently licensing this product via the ArtStation marketplace.
License from ArtStation