Whether you're making a Hammer-esqe horror movie or a film noir thriller, perhaps you just want to add a sense of depth to a flat scene, well these loop-ready fog overlays will help add instant smokiness.
Add mist to your video footage easily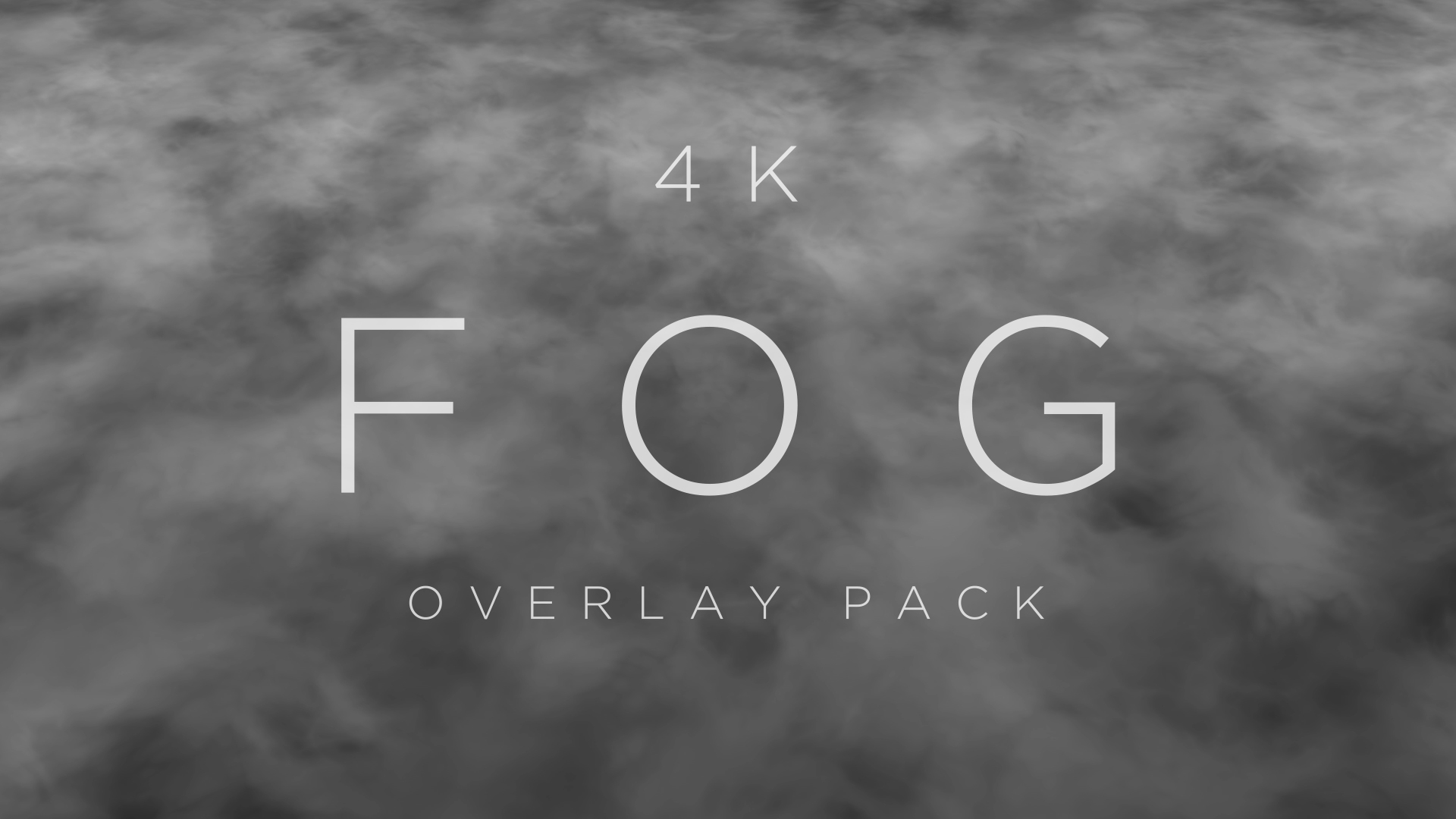 A set of 7 realistic, static and drifting fog overlay loops for adding misty atmosphere to your video productions. These overlays are perfect for adding subtle motion to otherwise static shots or creating spooky and mysterious moods, instantly.
All clips are loop-ready, sized to 4K Ultra-HD resolution (3940×2160), and are a must-have for filmmakers, video content producers and animators.
A variety of fog styles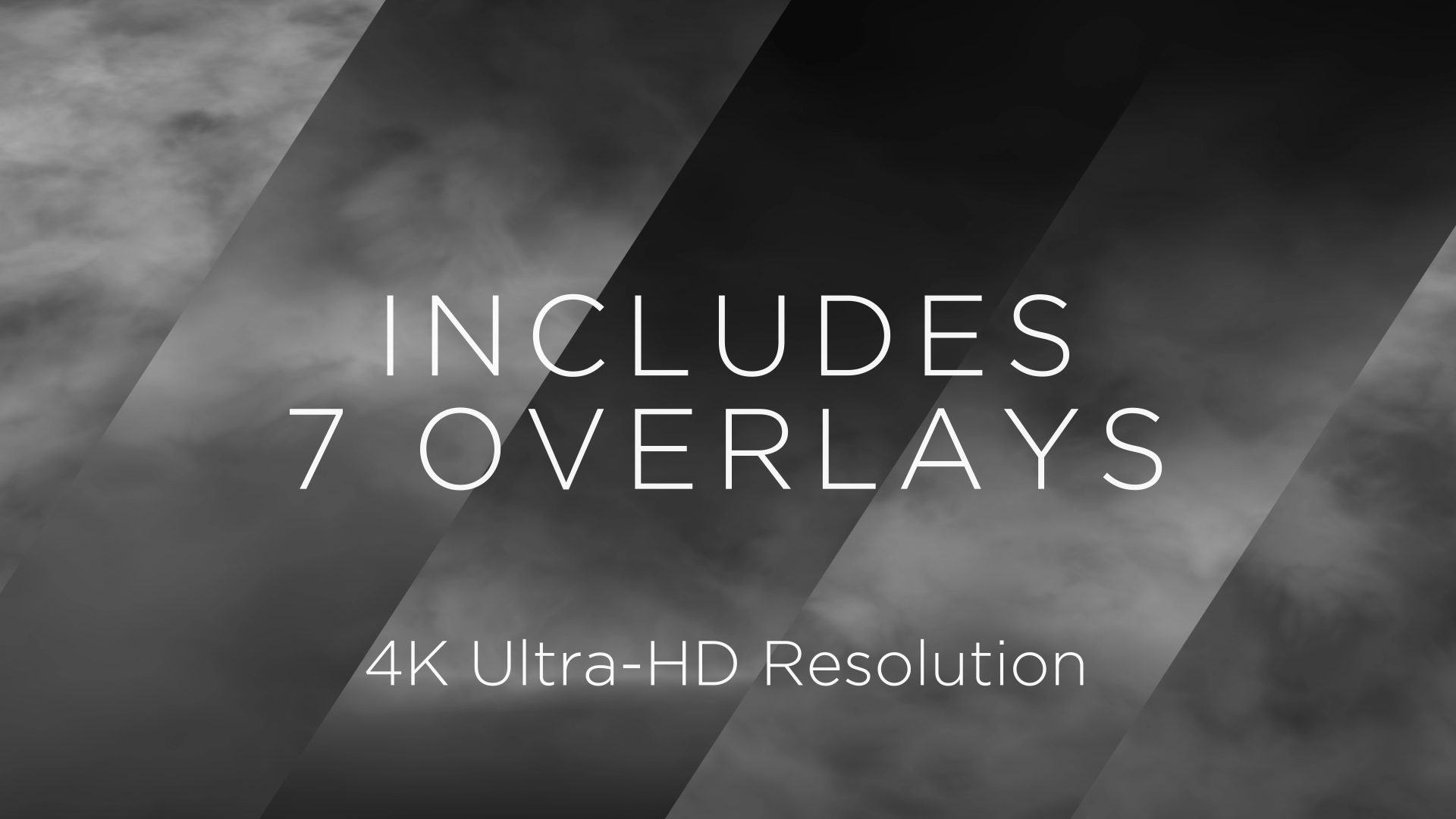 The fog elements come with both stationary and sideways (drifting) versions, and the various angles offer a broad range of possibilities from subtle, ambient effects to, when combined with each other, dramatic scene-changing textures.
Easy to use mist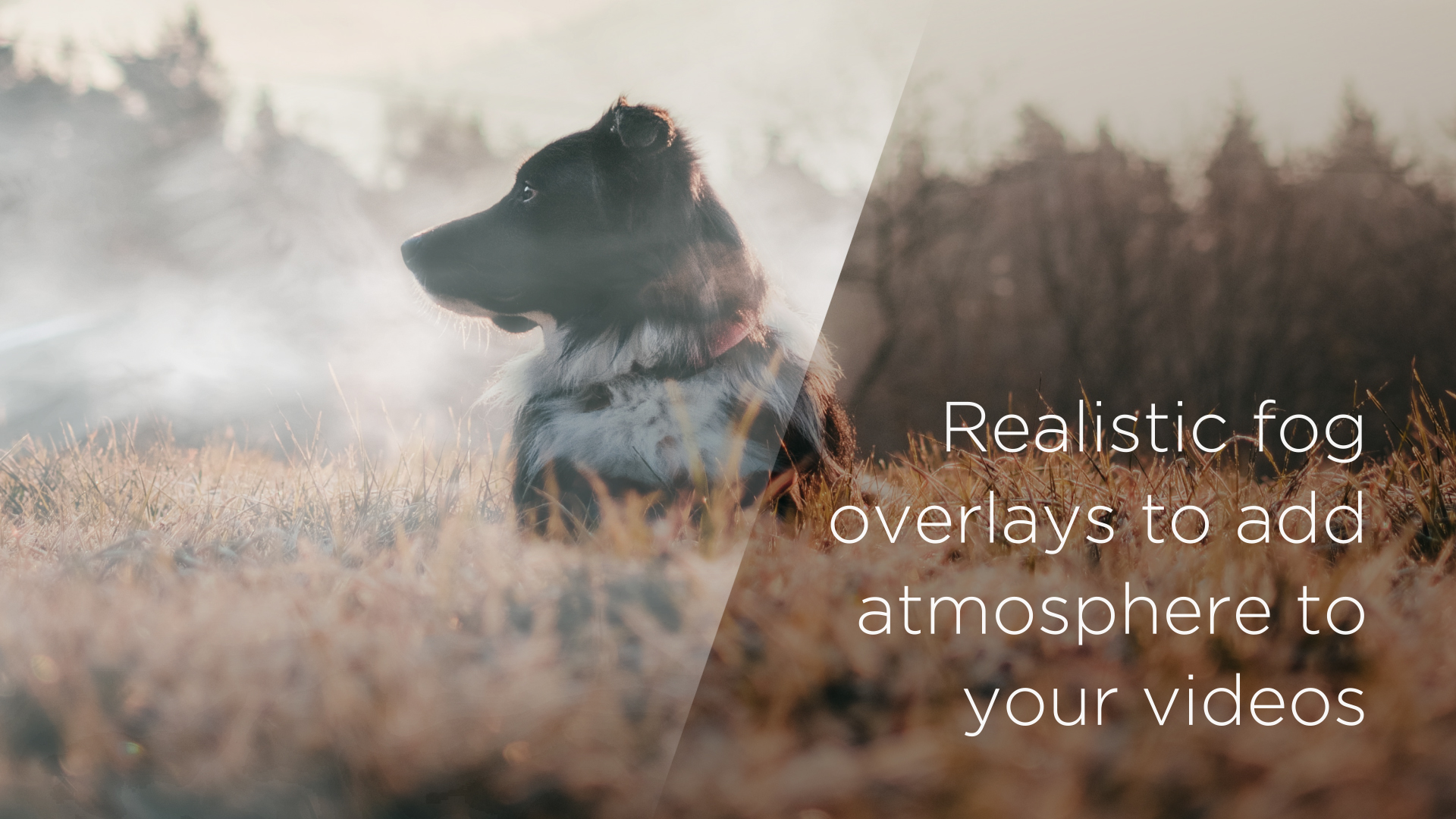 Simply place the fog overlay clips over your footage and change the blending mode to Screen or Add.
Change the opacity to lessen the fog effect, and to fade in and out, or combine multiple clips to make the mist more dense.
Need Rain Effects?
If you need even more moisture in your scene check out our extremely popular Rain Overlay Pack.
Software Requirements
These are MP4 files only for use in desktop video editing applications which allow layers with Blending Modes such as Premiere, Final Cut, Avid, After Effects, Sony Vegas and Apple Motion.
If in doubt try our free rain overlay file before you purchase this pack.
Not Included
Music is for preview purposes only and not included in the download.
Want more stock footage?
For even more high quality footage and animation try Adobe Stock. Use the following link and you can get your first month absolutely free!
Try Adobe Stock for free!
Terms of Use
All files remain copyright of Enchanted Studios but are royalty-free for personal and commercial use – please review the Terms of Use before downloading.
Download