---
Let's count down to the big day in a fun style with these elegant daily Christmas advent reveal animations!
Add festive anticipation to your videos!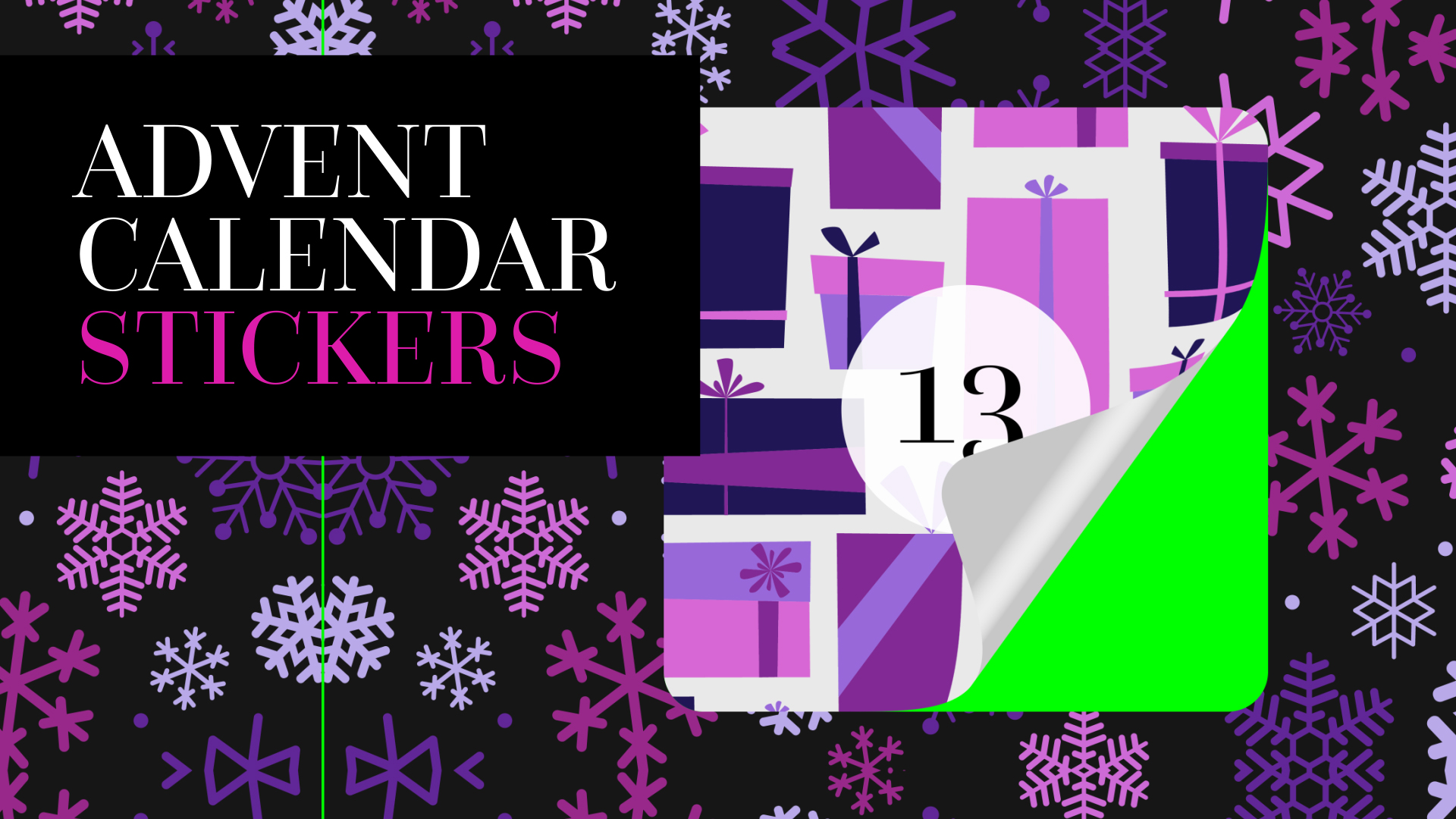 A set of 24 advent calendar sticker animations featuring 12 illustrated holiday patterns, included in both 4K UHD and HD resolution.
Perfect for revealing a new image or video each December day, on the lead up to Christmas! Great for seasonal gift giveaways, use each clip to unveil a new daily video on your YouTube channel or social media, creating excitement and earning followers and subscribers throughout December.
Animations have been rendered on green screen so you can use the clips as overlays to your own video footage. Please see Software Requirements, below. Please note, these are video files so the text is not editable. If you wish to change the text please use our Advent Calendar Sticker Template for Premiere Pro.
Clip Specifications
Number of Clips – 24
Resolution – 4K Ultra-HD (3840×2160) & HD (1920×1080)
Frame Rate – 30fps
Clip Duration – 0:03
Format – MP4
Audio – None
Please note that the sticker surround graphics (i.e. the optional outside graphics that do not animate) are supplied as static PNG images with a transparent inner window.
Perfect for social media countdowns
The square windows in these animations makes them the ideal shape to fit snuggly into your Facebook and Twitter feeds. Now you can use social media to countdown Christmas in style!
Color Tip
Once you've keyed out the green, use your video editor's colorization effects (such as Hue/Saturation, Tint or Color Balance) to change the colors of each clip. Great for creating animated graphics which are closer to your brand.
Software Requirements
These are green screen video clips and knowledge of green screen (chroma key) removal will be needed to use them. Please check to see if your editing software has a green screen removal function and refer to our video blog article for further information.
For use in most desktop video editing applications including Premiere Pro, Final Cut, iMovie, Avid, After Effects, Sony Vegas and Apple Motion. These are MP4 files and may require Apple Quicktime to be installed on your machine.
Can I edit these animations?
No, but if you've got Premiere Pro you can use our Advent Calendar Sticker Motion Graphics Template to edit the text and colors directly, creating your very own unique Christmas countdown graphics!
Want to get into animation and visual effects?
Create your own awesome VFX and motion graphics with the world's best effects and compositing software Adobe After Effects. Use the following link and you can get your first month absolutely free!
Try After Effects for free!
Download from ArtStation:
We are currently licensing this product via the ArtStation marketplace.
License from ArtStation