What's Included
A set of thirteen (count them!) illustrated backgrounds created in a paper cutout style with simple textures and random movement. Ideal for kids story books or light hearted presentations.
Each animation is loop ready. Concepts may include dream and fantasy, horror, fairytales and children's stories or even summer vacations!
Animations
Camp Fire At Night Loop
Cityscape At Night Loop
Clocks On Clockwork Loop
Earth In Space Loop
Grass Blades Loop
Ocean View Loop
Outer Space Loop
Radial Sunshine Loop
Red Rose Bush Loop
Spooky Forest Loop
Summer Beach Loop
Summer Daisies Loop
Sunny Countryside Loop
Screen Shots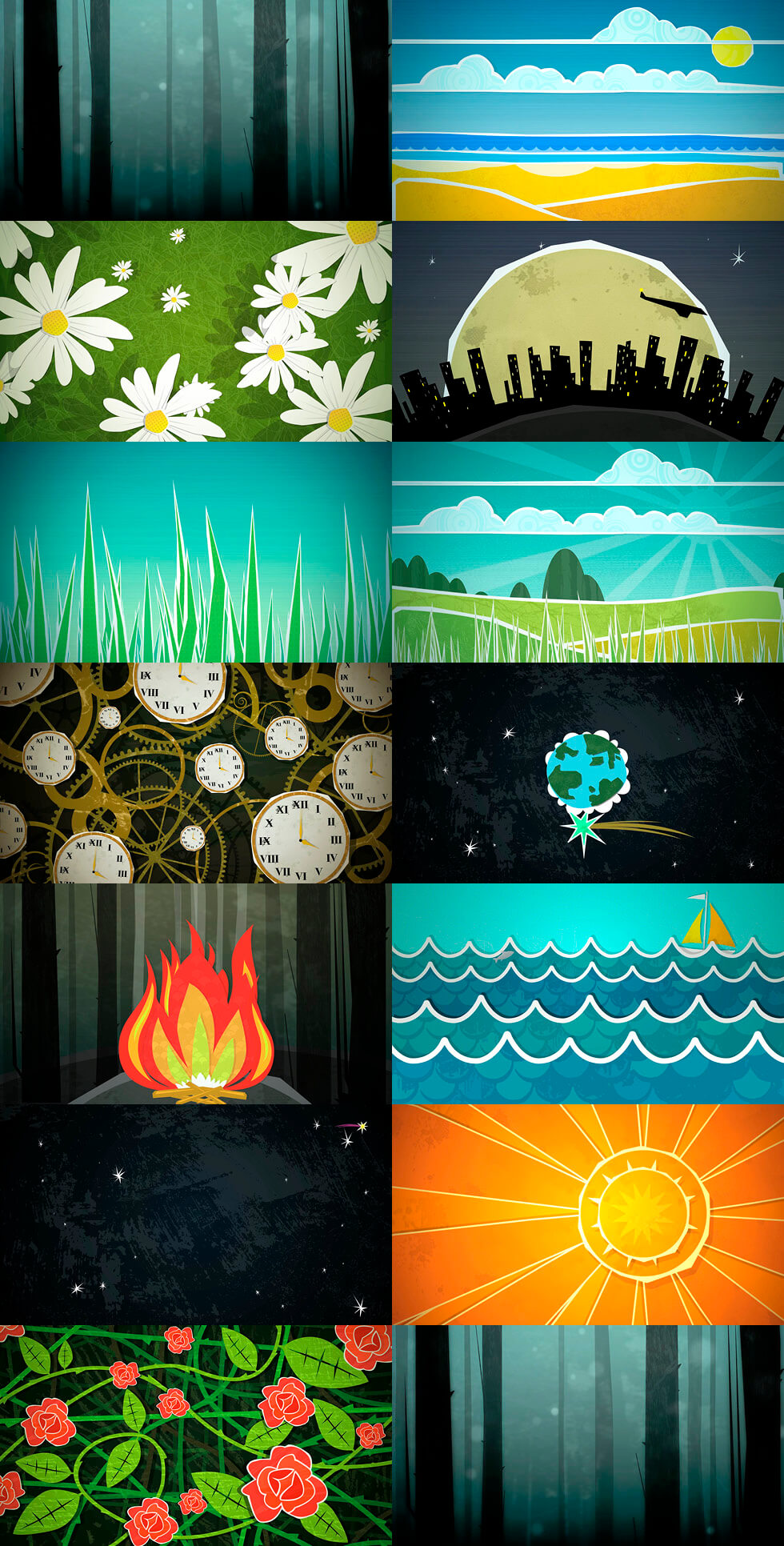 Not Included
Music is for preview purposes only and NOT INCLUDED in the download.
Music Link
Software Requirements
These are QuickTime video files and can be imported into most video editing programs.
Terms of Use
All files remain copyright of Enchanted Studios but are royalty-free for personal and commercial use – please review the Terms of Use before downloading.
Download