Need to jazz up your PowerPoint business presentations? Want a handy set of animated background loops to add titles to?
This pack of abstract grid pattern clips is sure to help make your messages stand out.
Perfect text backdrops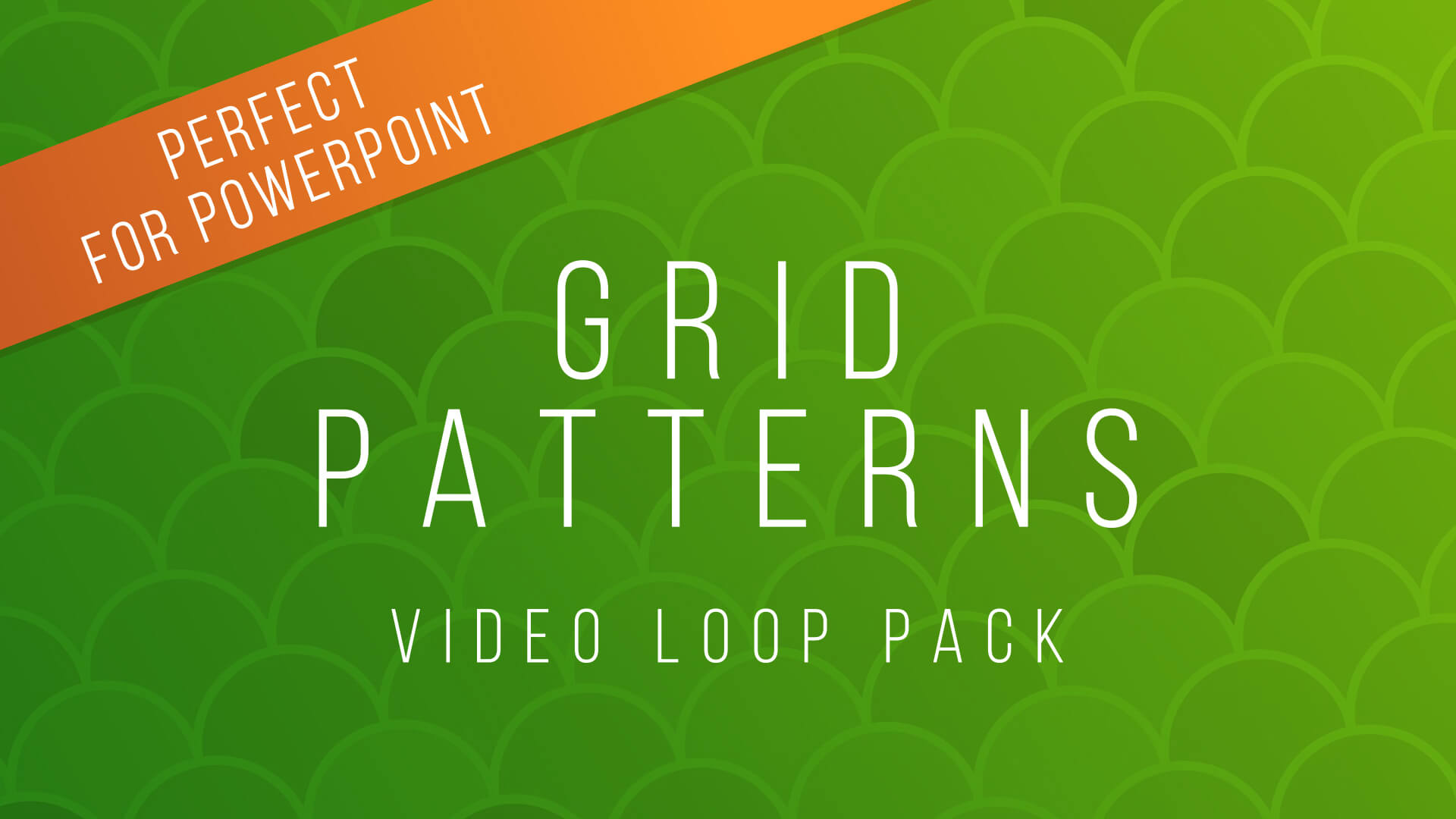 A set of 15 video clips provided in both 4K UHD (3840×2160) and HD (1920×1080) resolutions featuring subtly animated shape patterns. These motion graphics are ideal for placing behind text and logos, instantly adding color and motion to your presentation slides.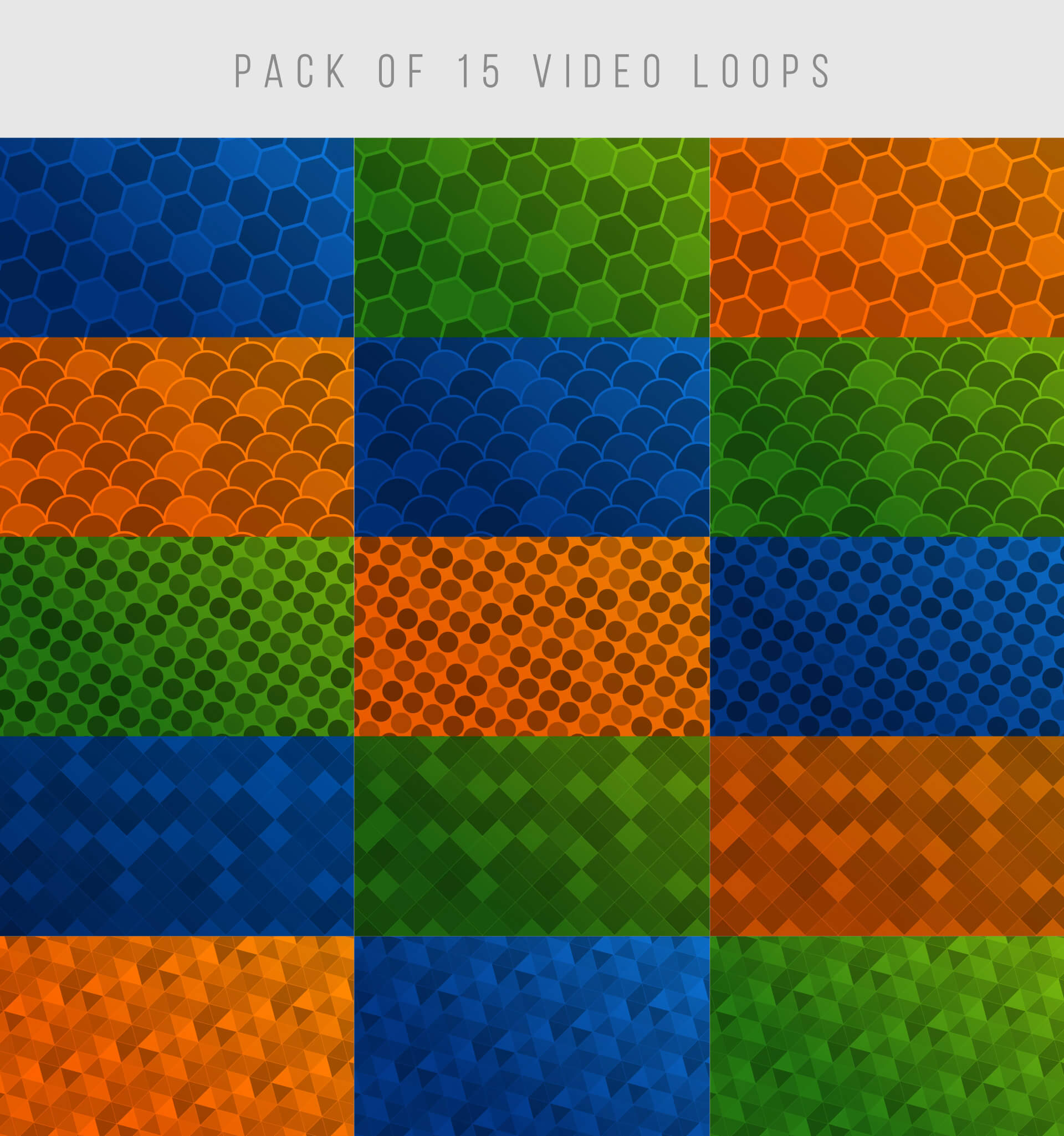 We've provided 5 different animation styles, featuring a variety of shapes and patterns, each with 3 color options – blue, orange and green.
Great for slide presentations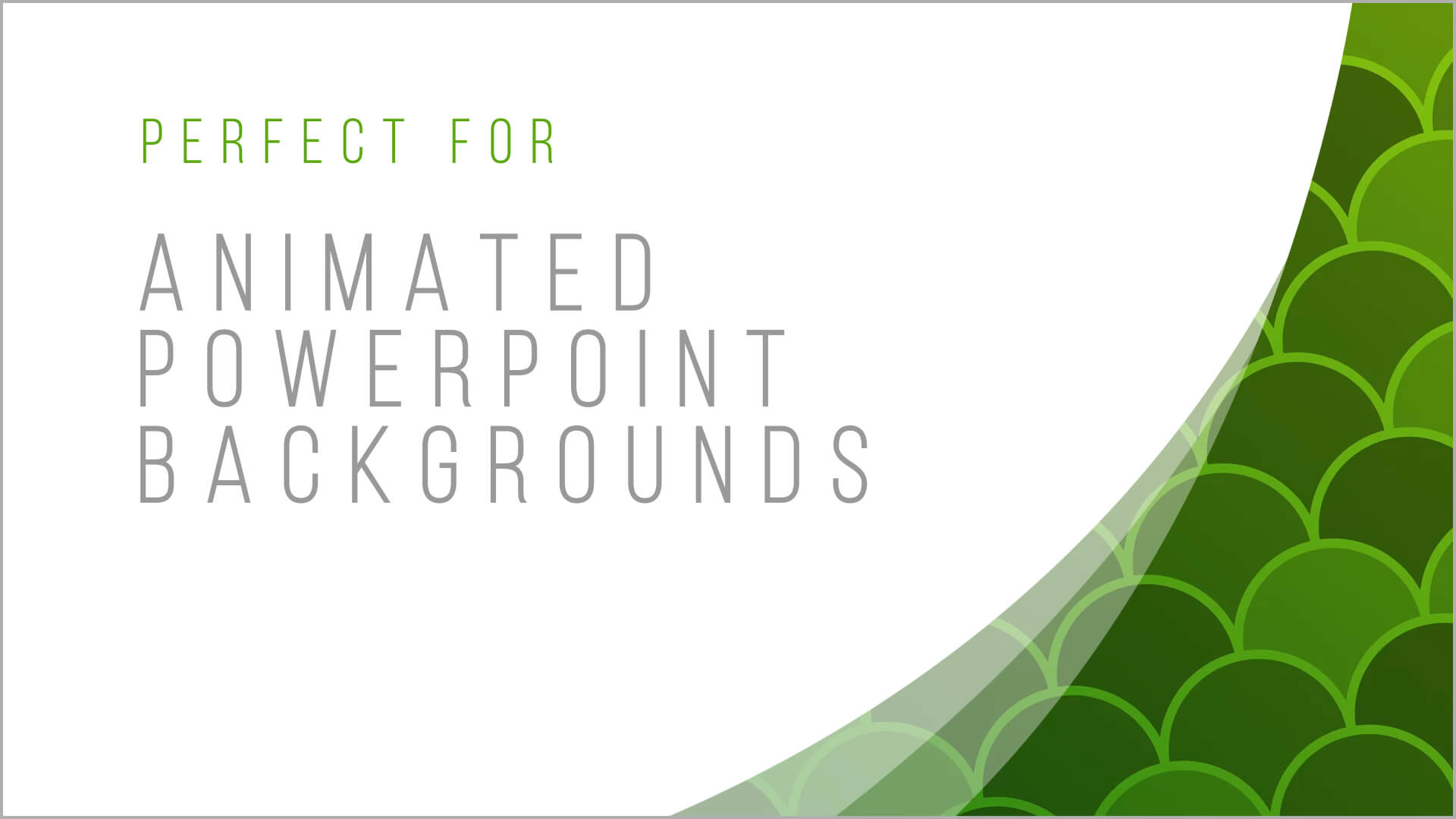 Though these video loops will work well in all video editing applications they're especially useful for users of PowerPoint and Keynote, as their minimal animation style is well suited to corporate branding and professional presentations.
Create 100's of variations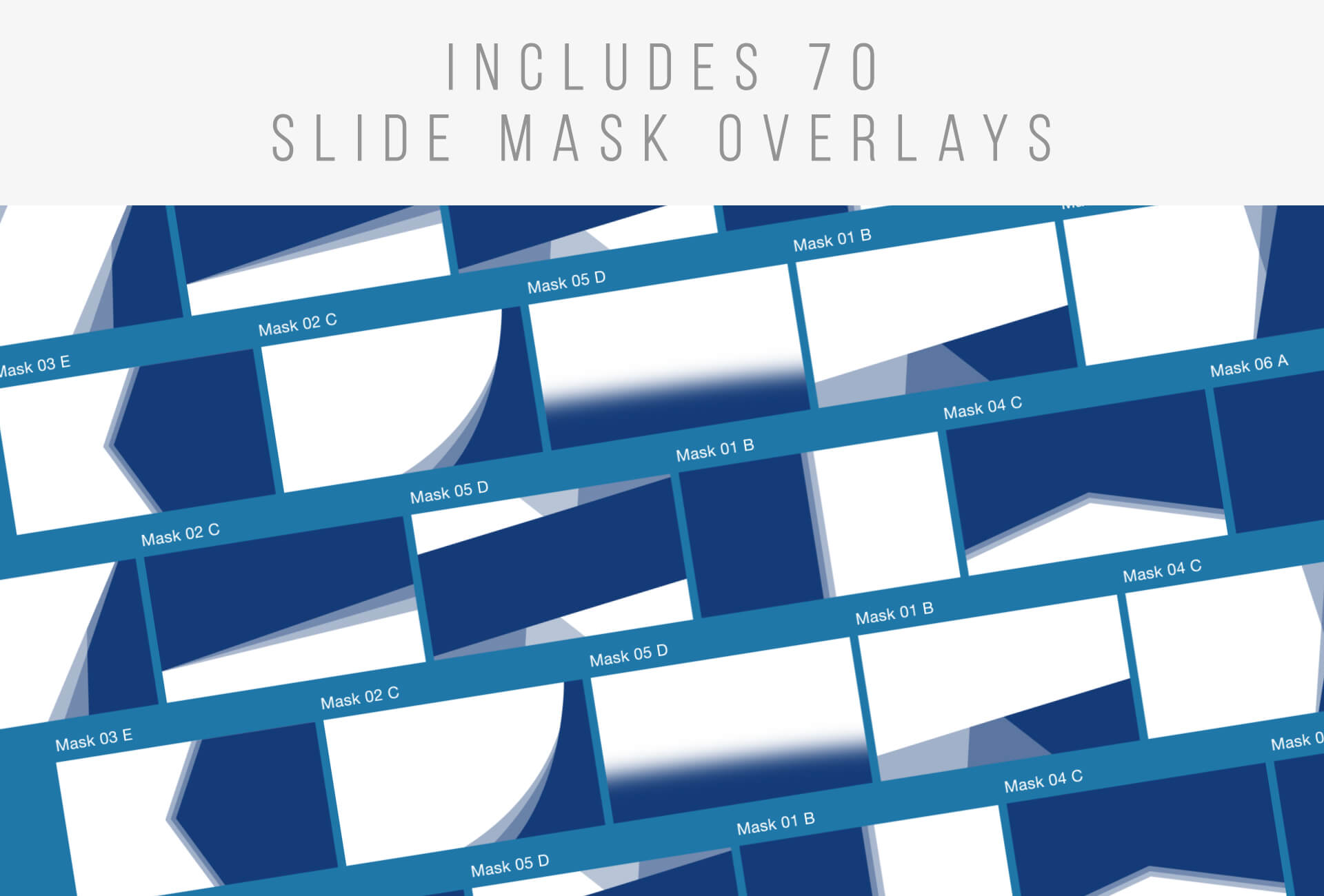 If 15 options wasn't enough you can use the included FREE pack of Slide Mask Overlays to create hundreds of background variations by simply placing them on top of the video clips. These overlays help mask out areas of animation so you can add smaller, descriptive text without any concerns over legibility.
Ready for seamless looping

These are loopable video clips so can be set to animate continuously, for any duration. If you're using a video editor simply sequence multiple clips side-by-side on your Timeline. For PowerPoint users, once you've placed a clip, you'll need to select the Loop until Stopped checkbox, under Video Tools > Playback > Video Options.
Our recent blog post covers how to add and use looping video in PowerPoint.
Software Requirements
These are MP4 files and may require Apple Quicktime to be installed on your machine.
Please download this FREE sample video to make sure you can use the contents of this pack.
Need more Stock Footage?
For even more high quality footage and animation try Adobe Stock. Use the following link and you can get your first month absolutely free!
Try Adobe Stock for free!
Download from ArtStation:
We are currently licensing this product via the ArtStation marketplace.
License from ArtStation