Looking for some cool neon line frame animations? This pack of glowing neon background animations is perfect for adding a futuristic look to your production.
Add a neon frame graphics to your video easily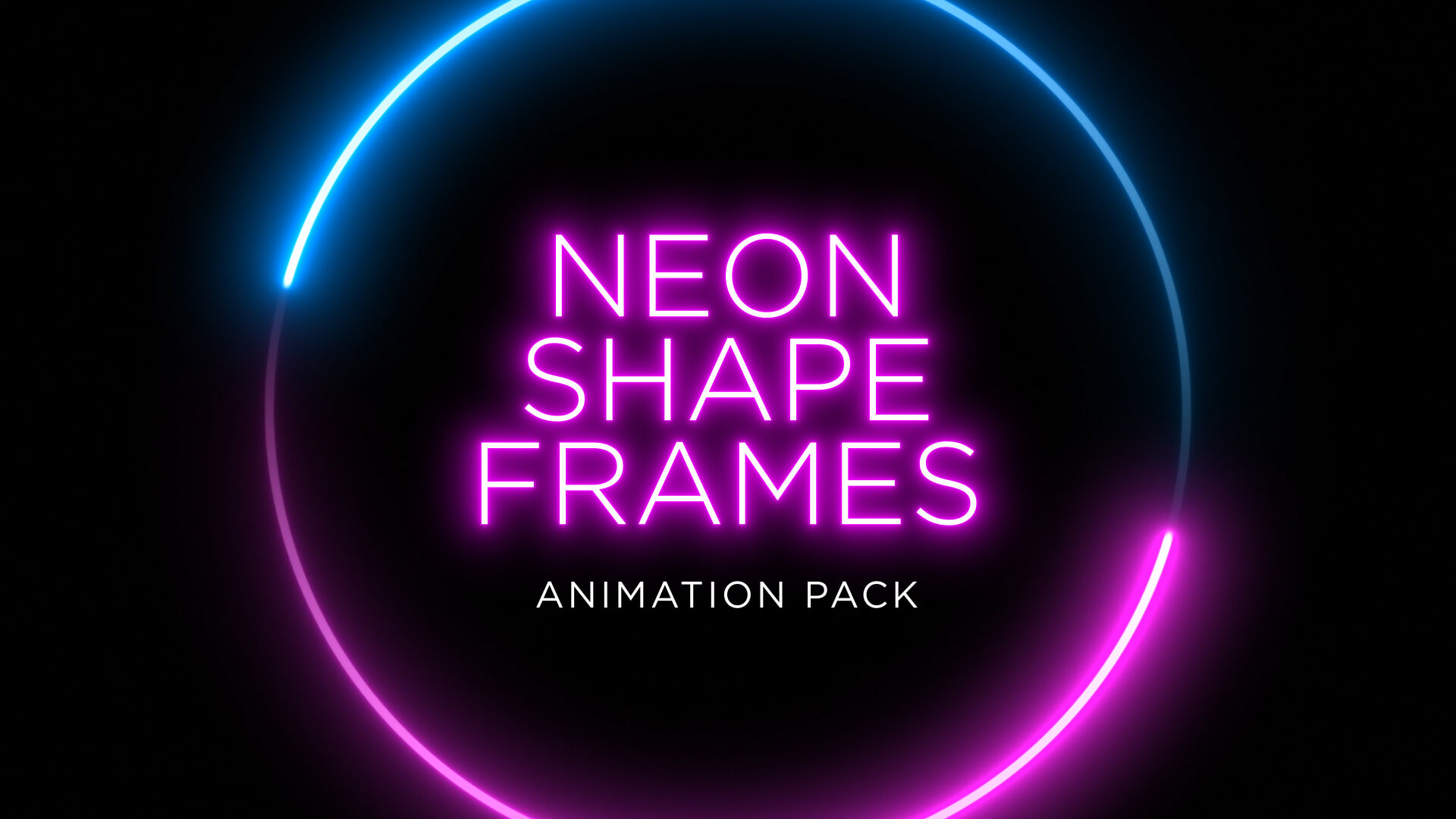 A pack of 7 animated neon frame clips featuring animated, glowing shape outlines on black backgrounds. For use as motion backgrounds or title frames these electronic effects would be perfect for technology or entertainment productions.
All clips are loop-ready, sized to 4K Ultra-HD resolution (3940×2160), and are a must-have for filmmakers, video content producers and animators.
Includes 7 electrifying frames!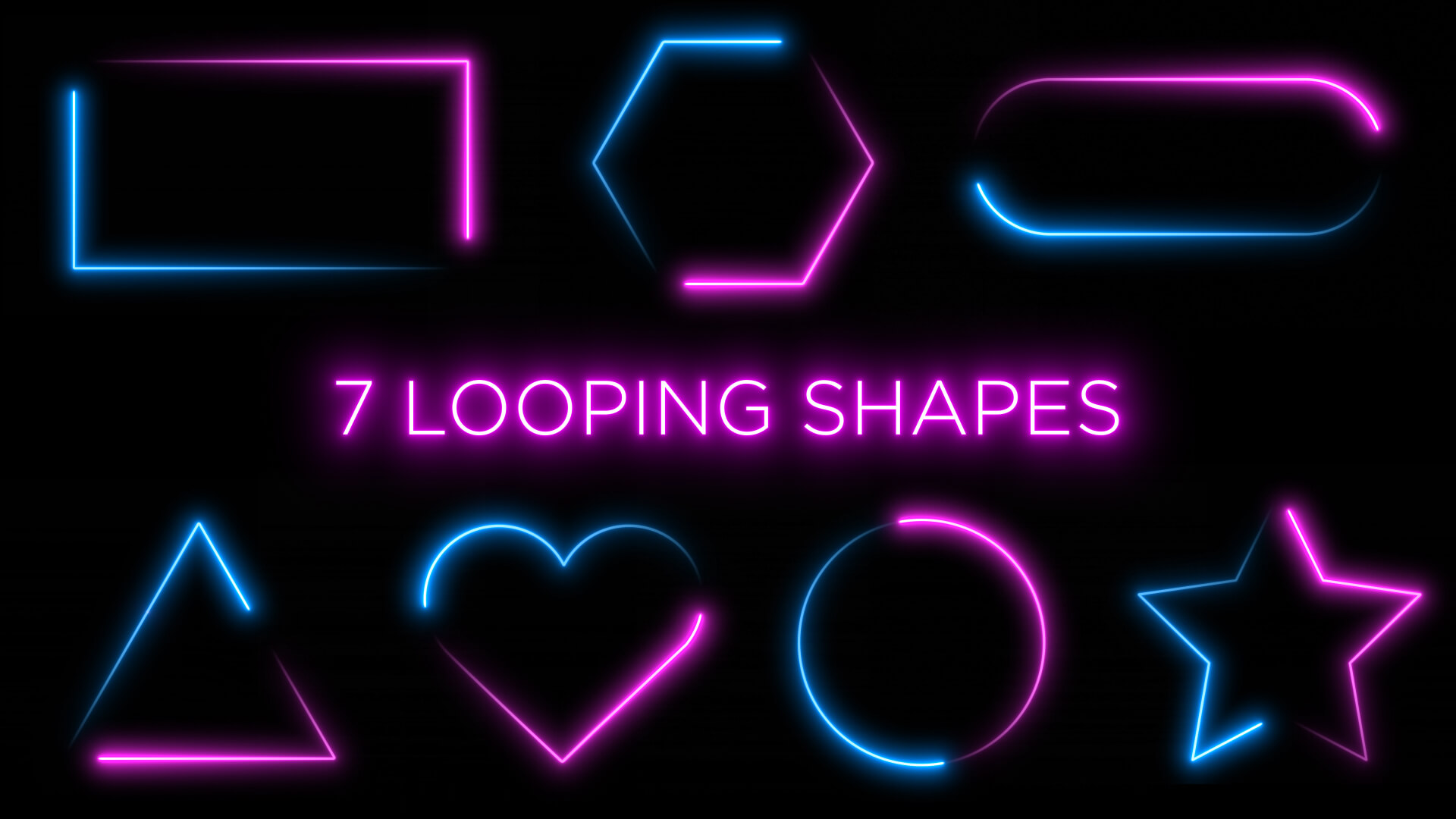 This video pack includes 7 different frame shape animations – circle, triangle, rectangle, hexagon, star, heart and lozenge.
Ready for seamless looping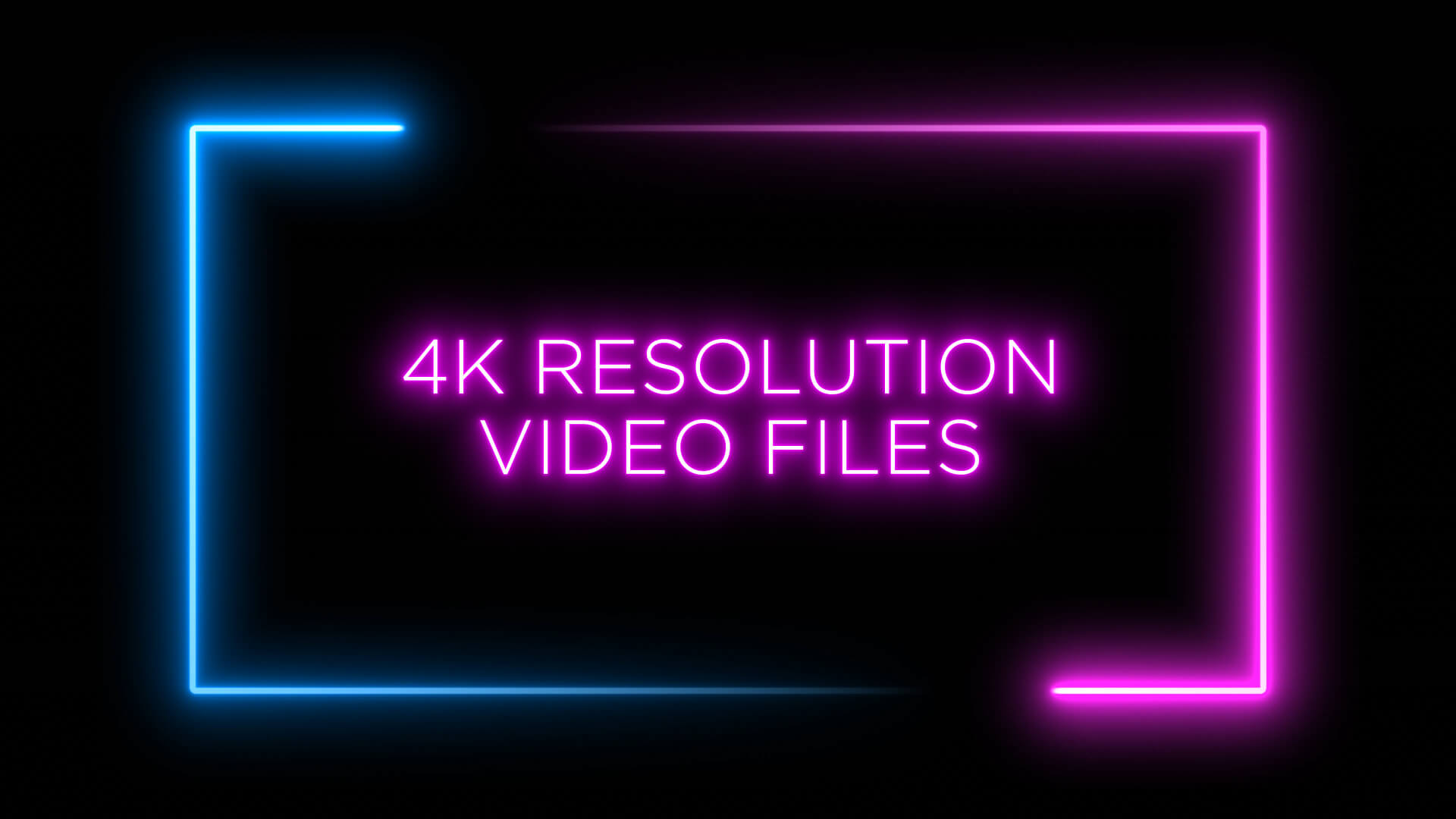 These are loopable video clips so can be placed side-by-side on your timeline to create seamless animated backdrops of any duration.
Software Requirements
For use in most desktop video editing applications including Premiere Pro, Final Cut, iMovie, Avid, After Effects, Sony Vegas and Apple Motion. This is an MP4 file and requires Apple Quicktime to be installed on your machine.
Need more Stock Footage?
For even more high quality footage and animation try Adobe Stock. Use the following link and you can get your first month absolutely free!
Try Adobe Stock for free!
Want to get into animation and visual effects?
Create your own awesome VFX and motion graphics with the world's best effects and compositing software Adobe After Effects. Use the following link and you can get your first month absolutely free!
Try After Effects for free!
Terms of Use
All files remain copyright of Enchanted Studios but are royalty-free for personal and commercial use – please review the Terms of Use before downloading.
Download