Whether you need to add heavenly light rays (god rays) to your emotive video or a hot, glowing sun to your empty daytime sky footage these loop-ready light rays overlay clips will help add instant shine!
Add light rays to your video footage easily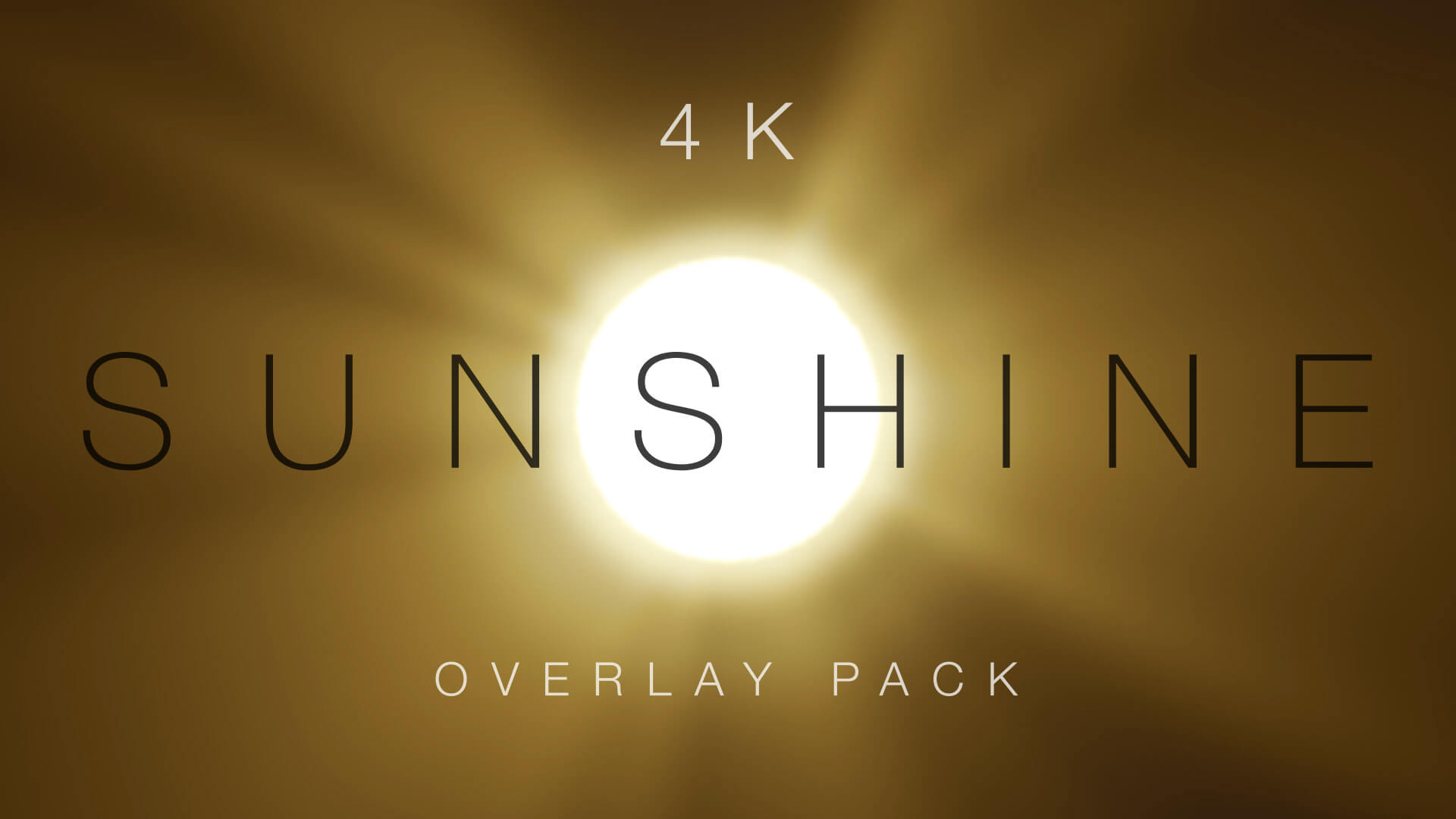 A set of 18 glorious, realistic, loop-ready sunshine and sunlight beams for adding solar atmosphere to your video productions. These overlays are perfect for adding spectacular lighting effects to otherwise plain shots or creating inspiring and reflective moods, instantly.
All clips are loop-ready, sized to 4K Ultra-HD resolution (3940×2160), and are a must-have for filmmakers, video content producers and animators.
A variety of lighting styles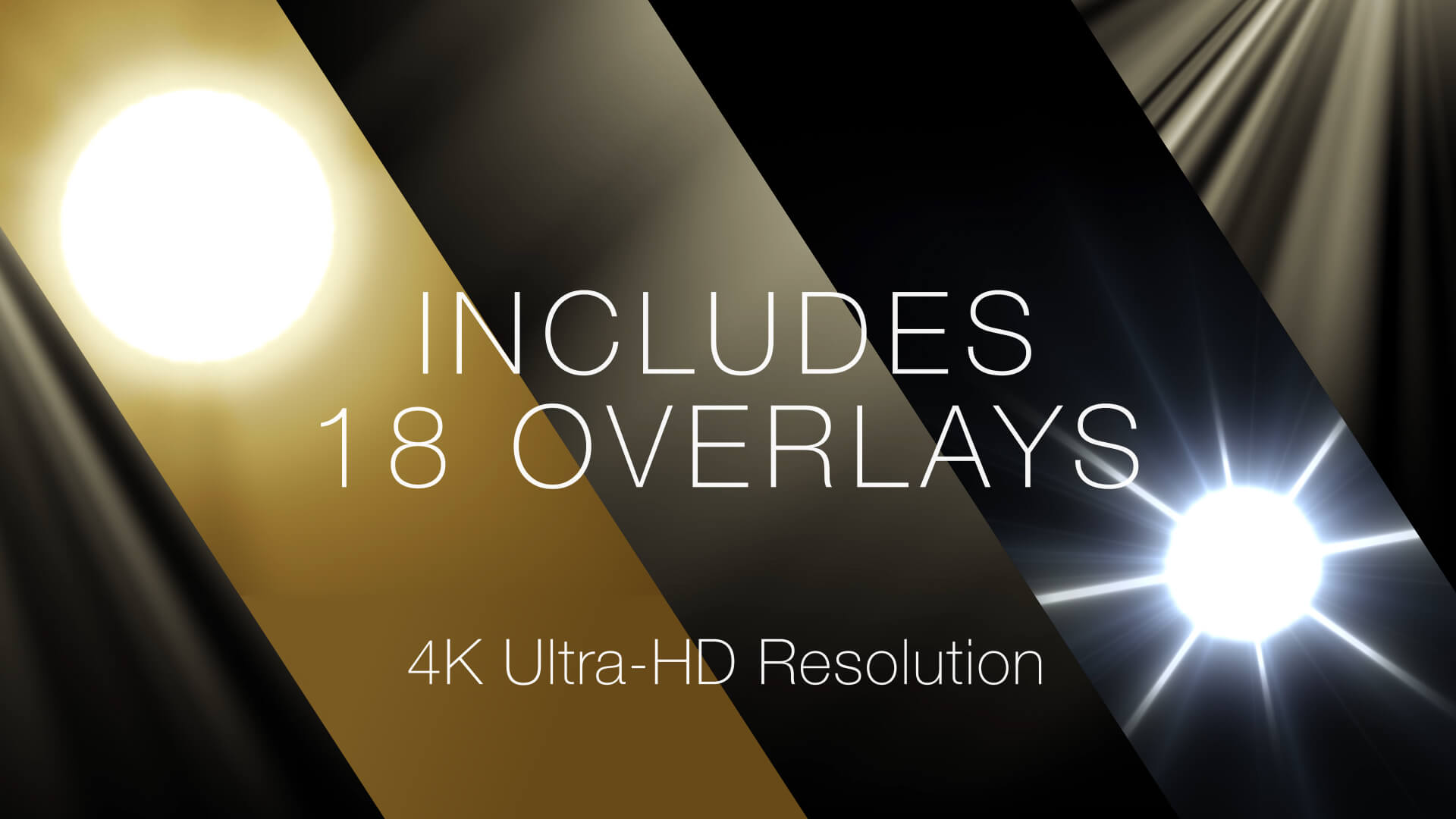 The lighting elements include both off-camera, animated sun beams and centered, isolated sun versions, and the various angles offer a broad range of flexibility.
These bright, shining VFX are perfect for concepts of global warming and climate change or for changing dull, cloudy skies into warm, summer atmospheres.
Easy to use video effects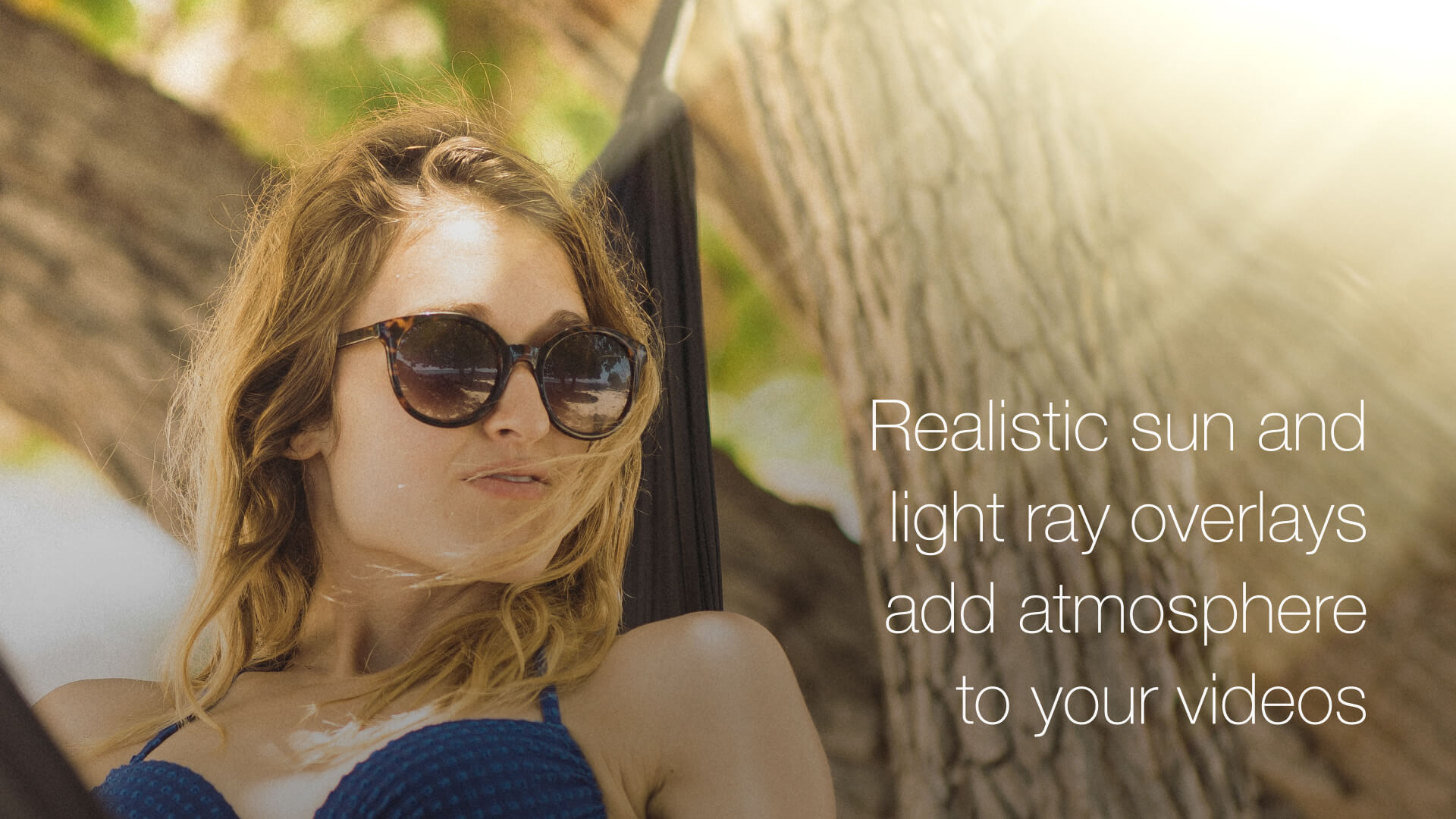 Simply place the light ray overlay clips over your footage and change the blending mode to Screen or Add.
Reduce the opacity to lessen the lighting effect, and to fade in and out, or combine multiple clips to make the sunshine brighter.
Need Added Lens Flares?
If you need even more natural sunshine effects in your scene check out our Camera Lens Flare Pack.
Software Requirements
These are MP4 files only for use in desktop video editing applications which allow layers with Blending Modes such as Premiere, Final Cut, Avid, After Effects, Sony Vegas and Apple Motion.
Not Included
Music is for preview purposes only and not included in the download.
Want more stock footage?
For even more high quality footage and animation try Adobe Stock. Use the following link and you can get your first month absolutely free!
Try Adobe Stock for free!
Terms of Use
All files remain copyright of Enchanted Studios but are royalty-free for personal and commercial use – please review the Terms of Use before downloading.
Download