Whether you're creating an environmental production on the effects of climate change or a thunderous climactic scene in a tense thriller, these powerful lighting strike clips will help add instant energy.
Add lightning to your video footage easily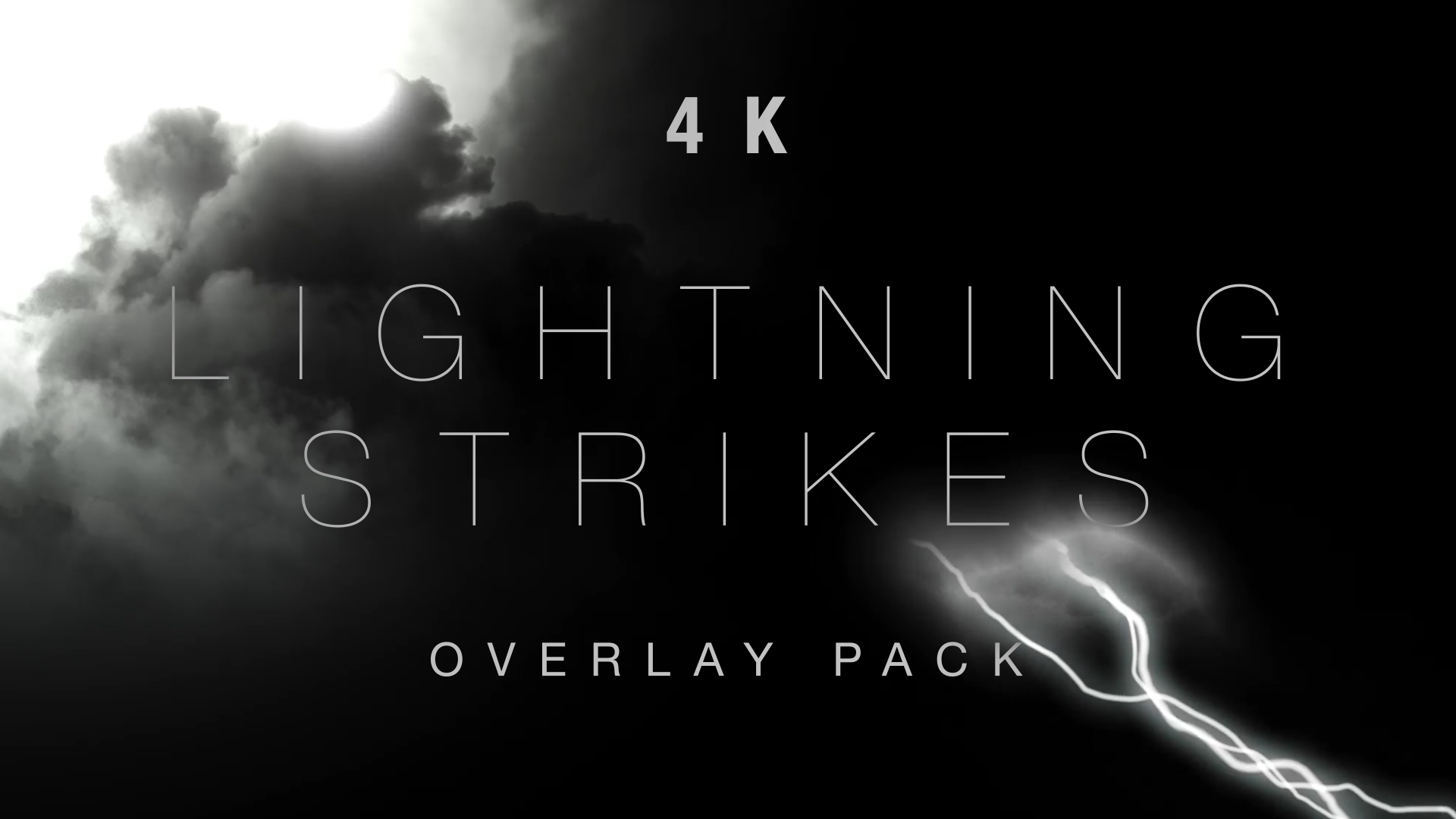 A set of 20 realistic, energetic lighting strikes for adding electricity to your video productions! These overlays are perfect for adding energy and drama to otherwise static shots – creating an instant stormy atmosphere.
All clips are sized to 4K Ultra-HD resolution (3940×2160), and are a must-have for filmmakers, video content producers and animators.
A variety of lightning strikes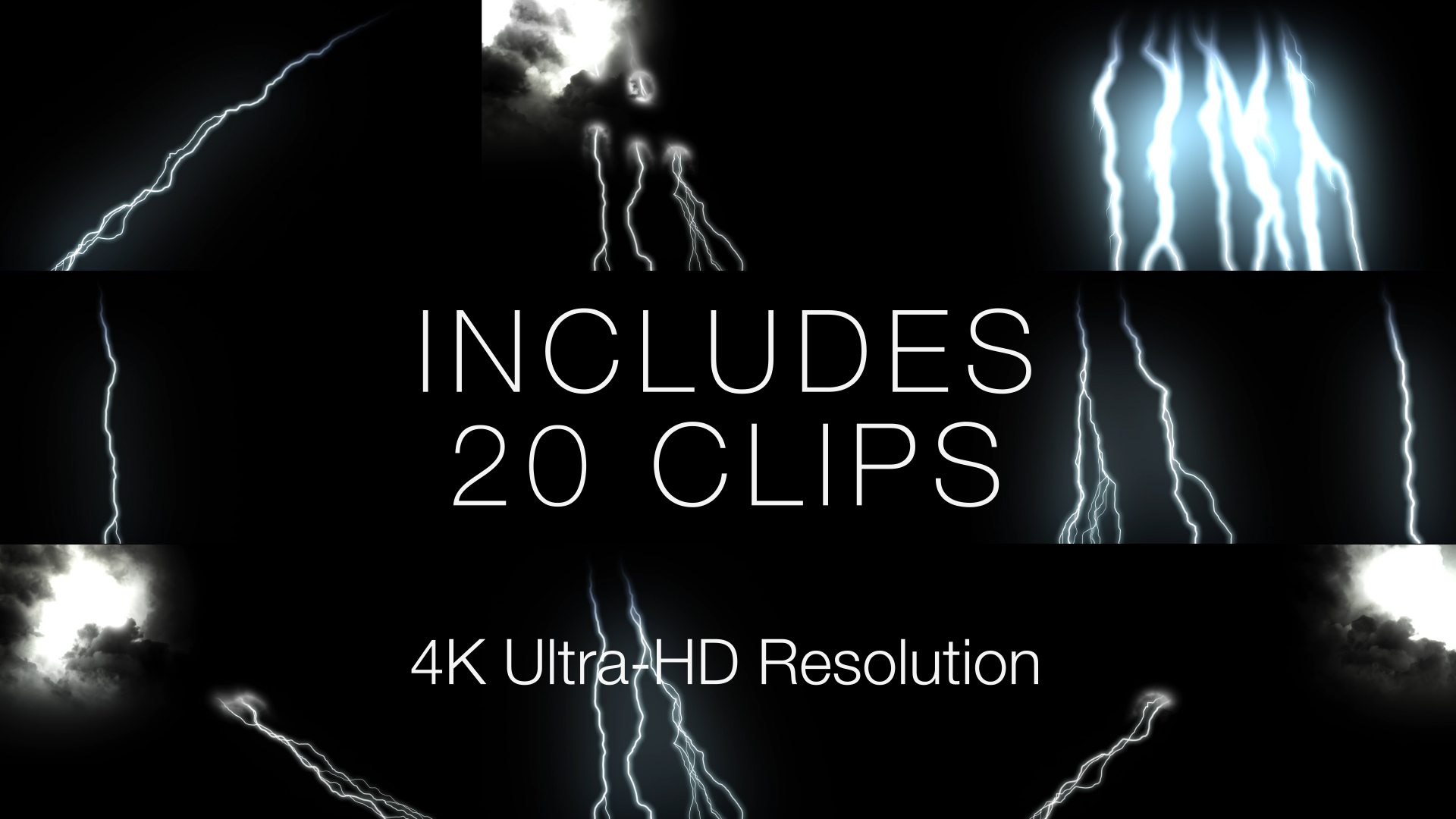 For flexibility the lightning elements are provided both with and without surrounding clouds. There are 10 different strike combinations ranging from individual bolts to full screen, multi-strike effects.
Easy to use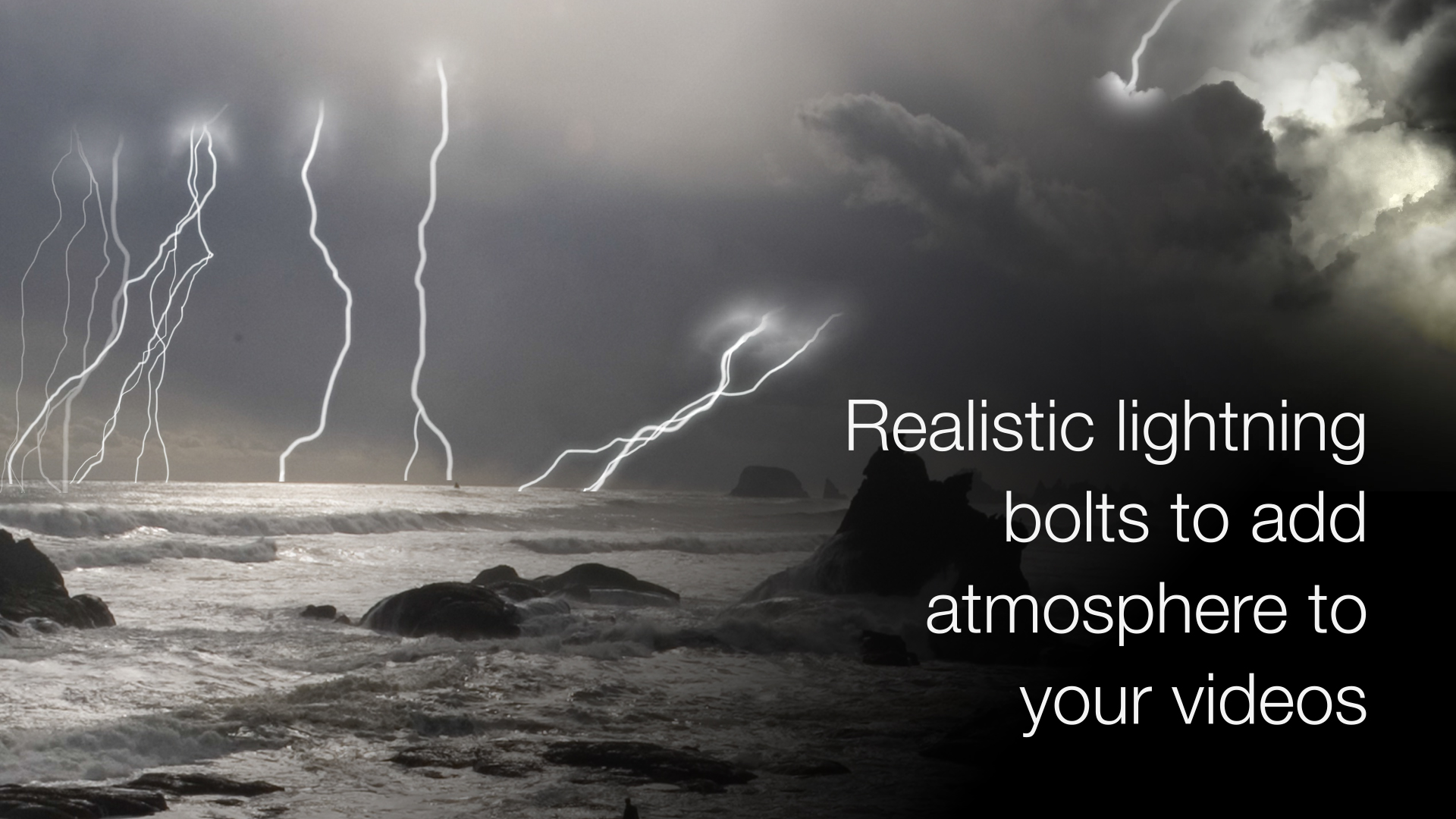 All lightning strikes are composed on clean, black backgrounds. Simply place the lightning strike clips over your footage and change the blending mode to Screen or Add.
You can combine multiple clips to increase the number of strikes.
Need Rain Effects?
If you need rain with your thunder check out our extremely popular Rain Overlay Pack.
Software Requirements
These are MP4 files only for use in desktop video editing applications which allow layers with Blending Modes such as Premiere, Final Cut, Avid, After Effects, Sony Vegas and Apple Motion.
If in doubt try our free rain overlay file before you purchase this pack.
Not Included
Music is for preview purposes only and not included in the download.
Want more stock footage?
For even more high quality footage and animation try Adobe Stock. Use the following link and you can get your first month absolutely free!
Try Adobe Stock for free!
Terms of Use
All files remain copyright of Enchanted Studios but are royalty-free for personal and commercial use – please review the Terms of Use before downloading.
Download