If you're in need of some artistic painted motion backgrounds for your video messages or brand then look no further. This pack of 4K watercolor sky animations is perfect!
Beautiful watercolor background loops
A set of 12 painterly watercolor motion backgrounds. Perfect for instant, creative text backdrops the gentle painterly effect of these animations form an elegant base for your quotes and messages. These motion graphics skies are ideal for artistic title frames, product displays and logo backdrops.
Perhaps you have a painting channel on YouTube, or maybe you're just looking for something more hand-crafted – as opposed to the computer-generated backgrounds often found in this category.
These natural looking clips would be ideal for environmental, climate change and global warming messages.
All clips are loop-ready, sized to 4K Ultra-HD resolution (3940×2160), and are a must-have for filmmakers, video content producers and animators.
Includes a variety of colors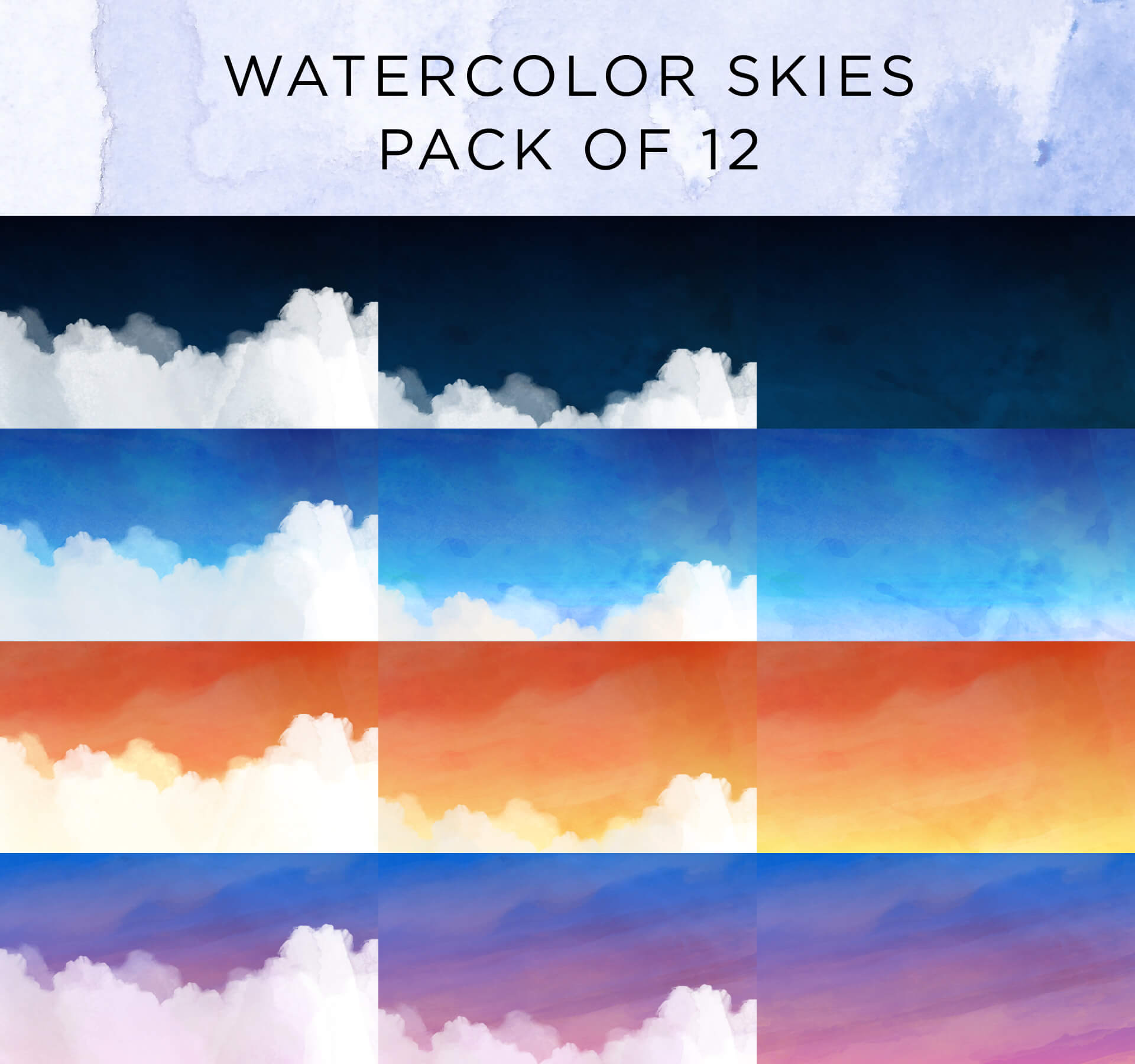 This video pack includes four different sky color schemes – dark blue (night), light blue (day), orange and pink (sunrise/sunset). Each color set comes with high clouds and low clouds options (great for environmental concepts), plus a no-cloud clip – which can practically be used as generic background textures.
Ready for seamless looping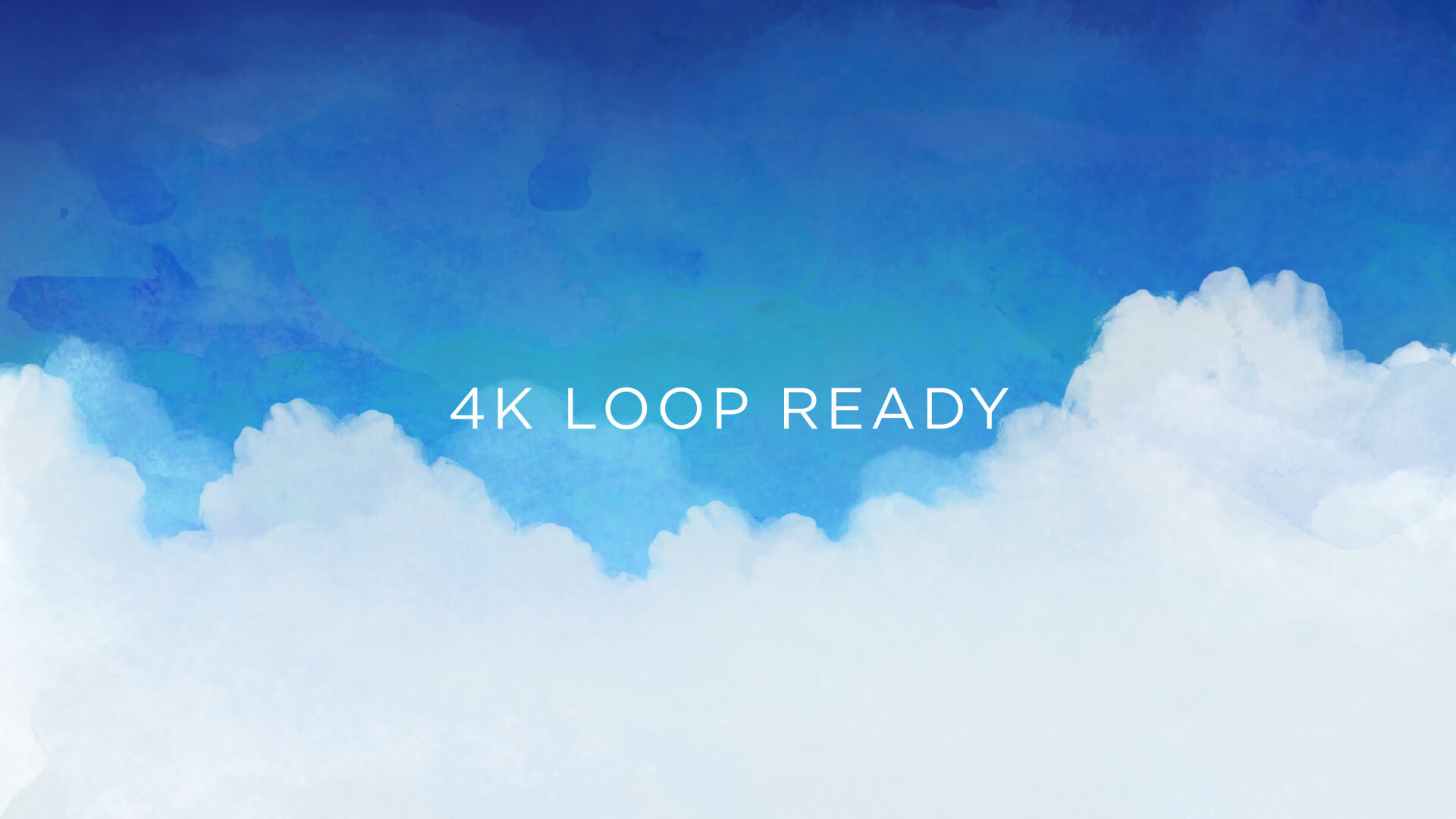 These are loopable video clips so can be placed side-by-side on your timeline to create seamless animated backdrops of any duration.
Perfect for social media videos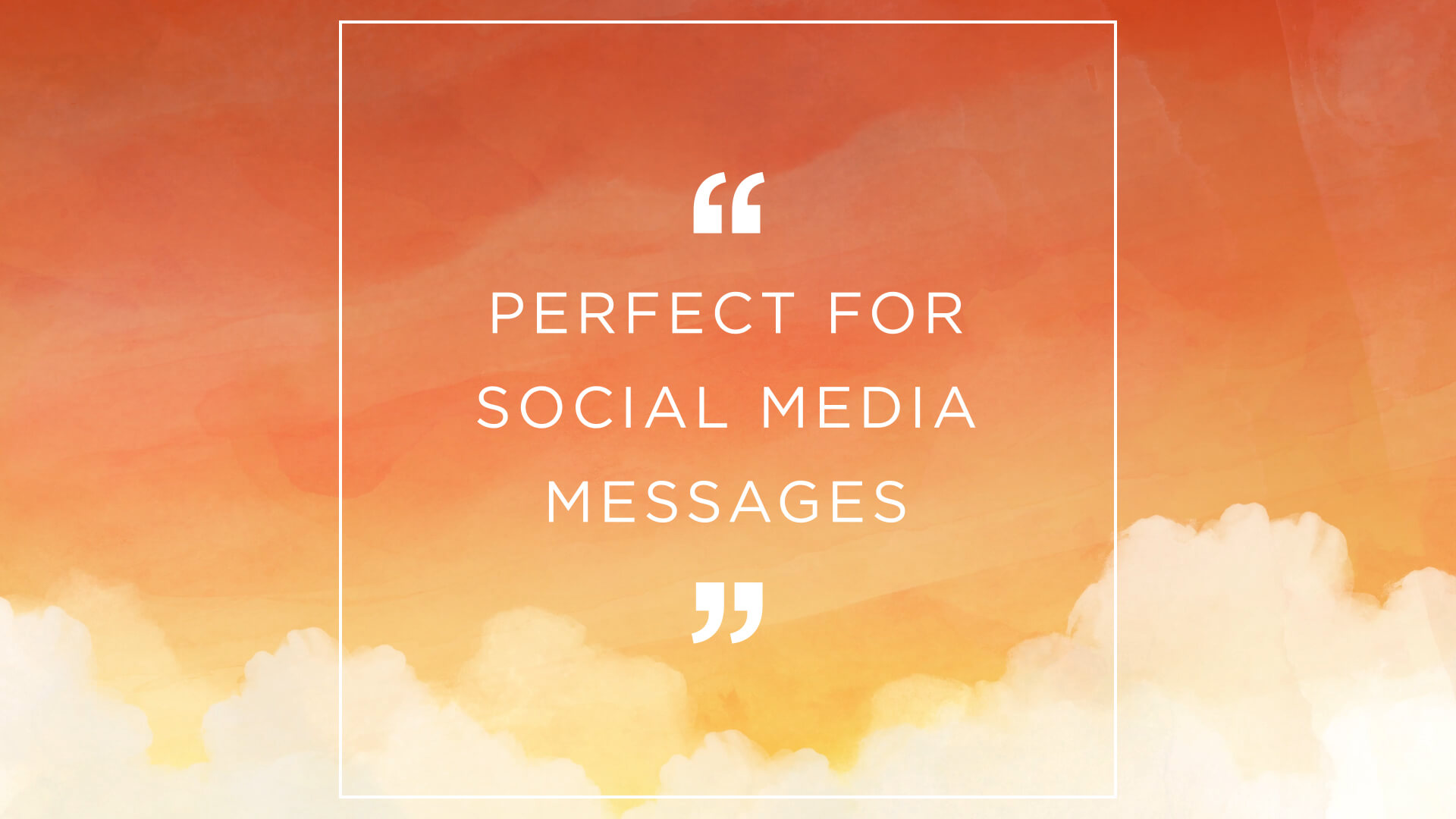 These abstract animations are the perfect backdrops for text so would suit creative quotes and messages.
Software Requirements
For use in most desktop video editing applications including Premiere Pro, Final Cut, iMovie, Avid, After Effects, Sony Vegas and Apple Motion. These are MP4 files and may require Apple Quicktime to be installed on your machine.
Need more Stock Footage?
For even more high quality footage and animation try Adobe Stock. Use the following link and you can get your first month absolutely free!
Try Adobe Stock for free!
Want to get into animation and visual effects?
Create your own awesome VFX and motion graphics with the world's best effects and compositing software Adobe After Effects. Use the following link and you can get your first month absolutely free!
Try After Effects for free!
Terms of Use
All files remain copyright of Enchanted Studios but are royalty-free for personal and commercial use – please review the Terms of Use before downloading.
Download