Add dust particles to your video footage easily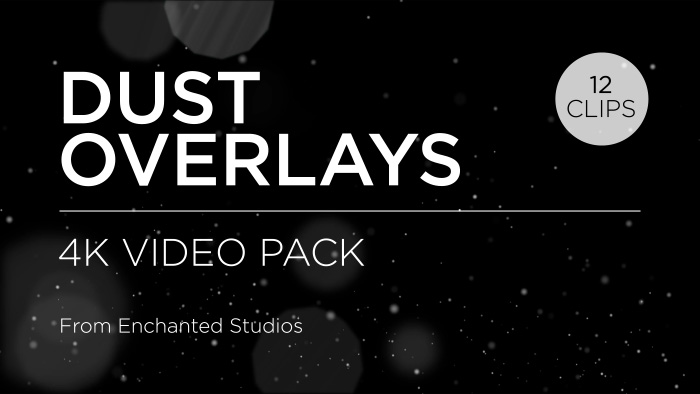 A set of 12 realistic, moving dust overlay loops for providing atmosphere to your video productions. These mote "floaties" are perfect for adding subtle motion to otherwise static shots.
All clips are loop-ready, sized to 4K resolution, and are a must have for filmmakers, video content producers and animators.
A variety of dust styles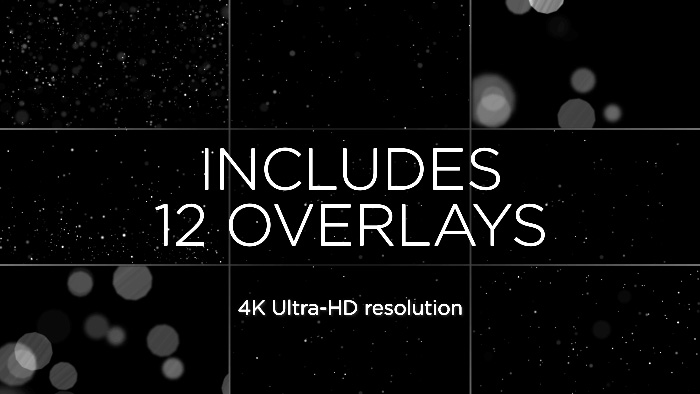 The various angles and density of dust offer a broad range of uses from subtle, ambient effects to, when combined with each other, dramatic scene-changing textures.
Easy to use video effects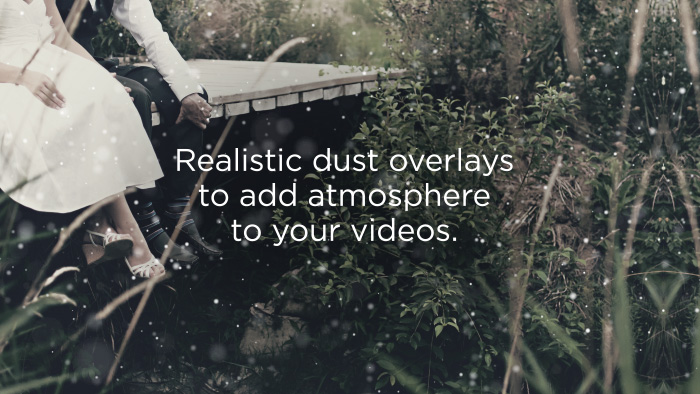 Simply place the clips over your footage and change the blending mode to Screen or Add.
If you want dark particles you'll need to invert the clip and use Multiply or Darken blending modes.
Change the opacity to lessen the dust effect, and to fade in and out, or combine multiple clips for denser particles.
Need Snow?
Take a look at our Snow Overlay Pack
Software Requirements
These are MP4 files only for use in desktop video editing applications which allow layers with Blending Modes such as Premiere, Final Cut, Avid, After Effects, Sony Vegas and Apple Motion.
Not Included
Music is for preview purposes only and not included in the download.
Terms of Use
All files remain copyright of Enchanted Studios but are royalty-free for personal and commercial use – please review the Terms of Use before downloading.
Download