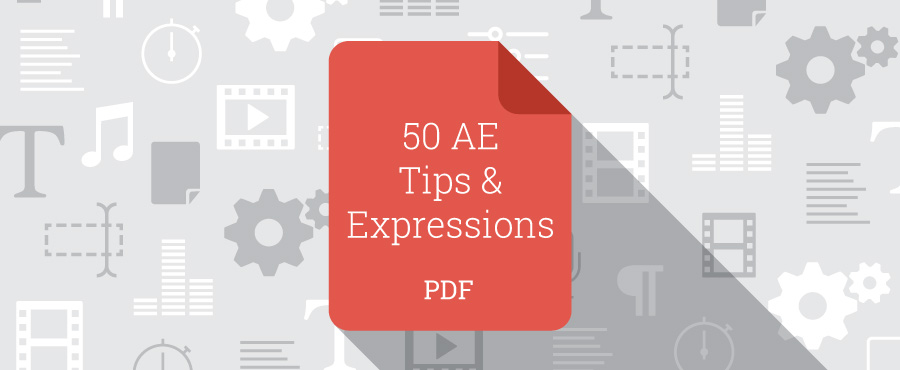 50 After Effects Tips and Expressions
A free PDF containing 50 of our most helpful tips, keyboard shortcuts and expressions for Adobe After Effects. A must have for motion graphics designers!
Animating in After Effects is incredibly straightforward, but to make things even easier you'll want to keep these tips and shortcuts handy!
Software Requirements
These are standard PDF files and can be opened with Acrobat Reader
What's Included?
We've spent years creating motion graphics and animated sequences, so we thought we'd share the go-to, time-saving pointers we use all the time!
What you'll find in the document :
Handy Tips for After Effects – general hints, tips and pointers for making life easier!
Useful After Effects Expressions – exciting code snippets to automate and elevate your animations!
Essential AE Keyboard Shortcuts – memorize these simple keystrokes to speed up your workflow!
Want an online version of these tips?
Check out our blog post 50 Essential Tips and Expressions for After Effects where we dive into each one of these tips in more detail, and provide handy visuals and animations to explain each one better.
Spread the word for more free files!
Our aim is to keep growing this resource of free video content as long as we can. Please credit the Enchanted Media website (www.enchanted.media) in your work so we can continue to provide even more free After Effects templates and video assets.