Add hand drawn arrows to your video footage easily
Draw the viewer's attention to on-screen elements in a fun and light-hearted way by using doodled, wiggly arrows!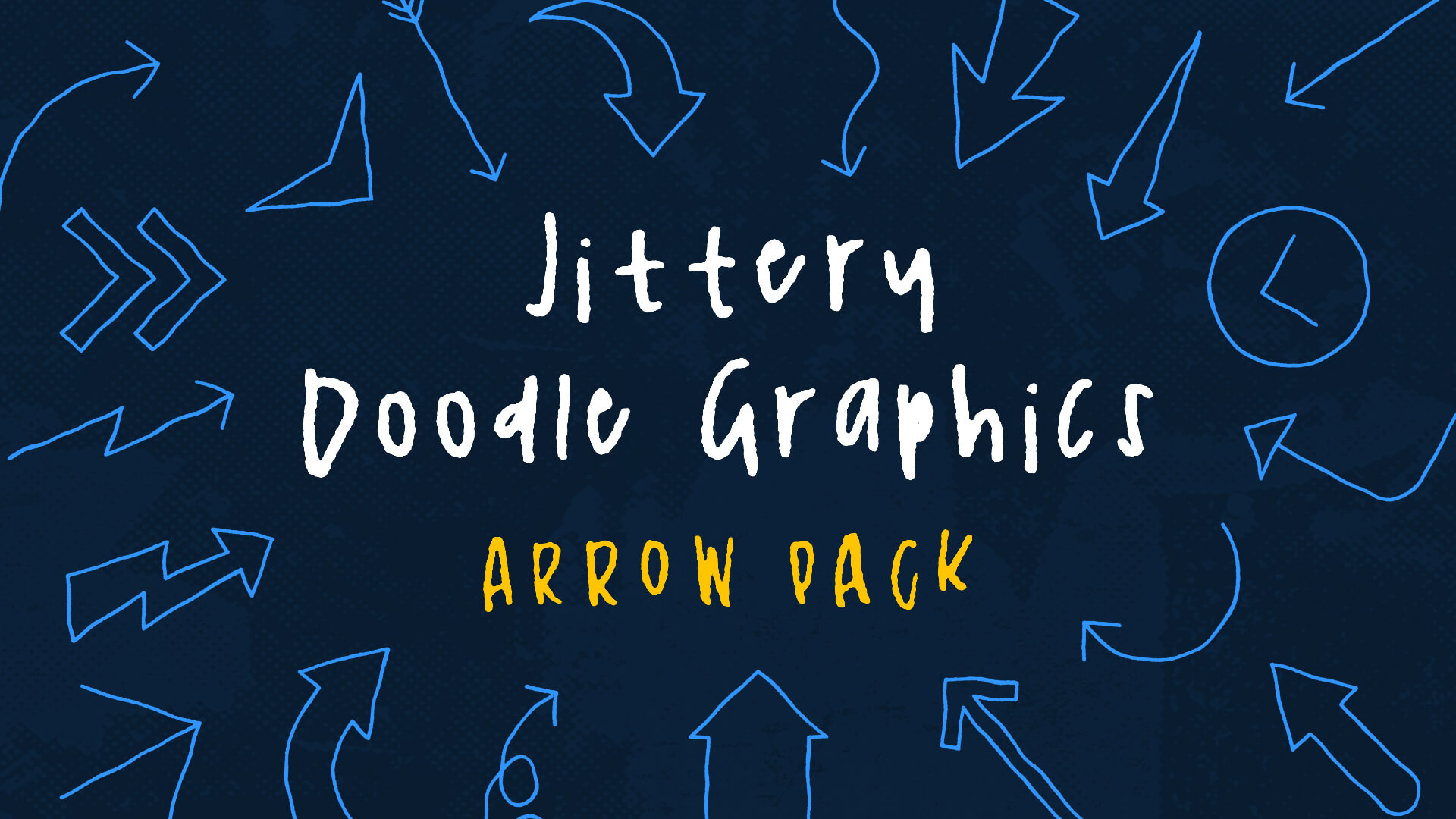 A pack of 20 wiggly line drawn arrows, with in-and-out animations, on transparent backgrounds.
These cute animated, scribbled arrow overlays are ideal when you want to gesture to something (or someone) in your video – by pointing to it!
Used widely in animated whiteboard videos, YouTube overlays, lyric videos and business presentations – these doodle motion graphics are also perfect for cheerful social media video captions.
All clips are loop-ready, sized to 1080x1080px @30fps.
Add some excitement to your videos!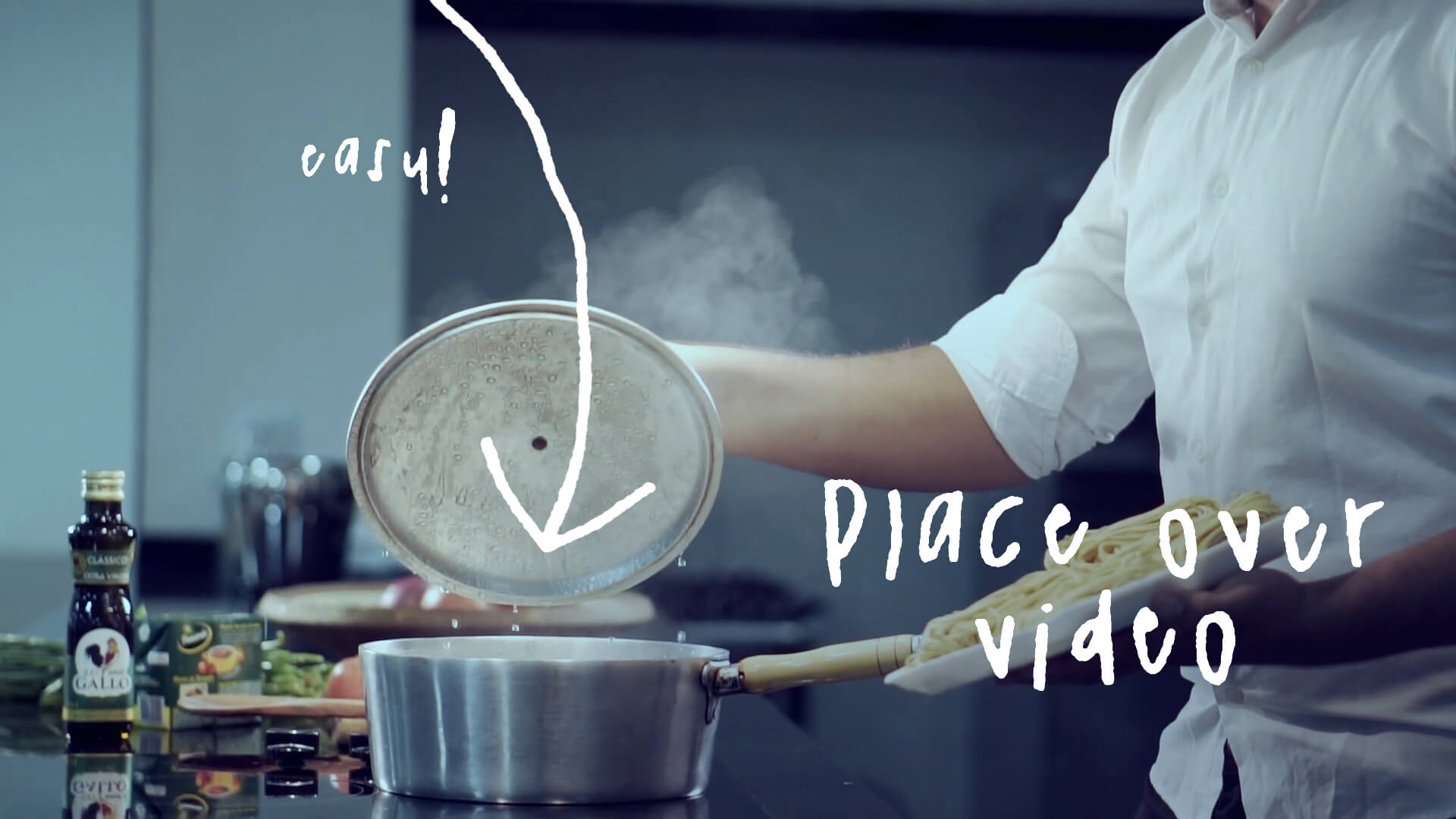 It's amazing how much energy a simple wiggling arrow can bring to a dull scene!
DID YOU KNOW?

Boiling is an animation technique used to add visual interest to static line drawings by giving the impression that the lines are shaking. In traditional frame-by-frame animation this is achieved by drawing lines slightly differently on each successive frame.

This extra wobble ensures the animation doesn't look too passive and can even be used to emphasize emotion, such as in tearful or angry cartoon eyes.
Includes 20 Hand Drawn Arrows
This animation FX pack includes 20 different arrow styles so there's plenty of room for variation in your sequence!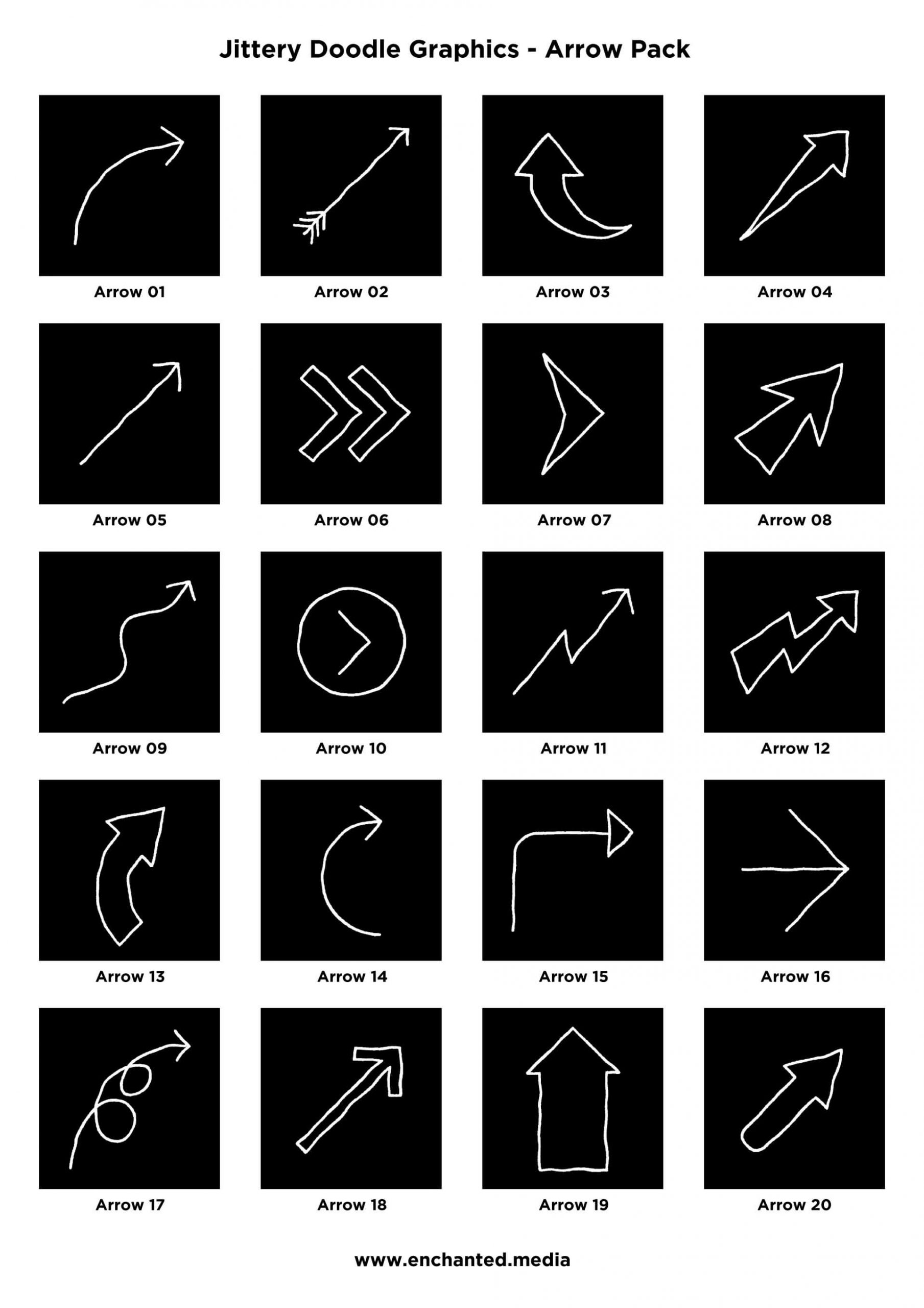 The download includes a handy visual guide (PDF) allowing you to quickly and easily find your favorite arrow styles.
Alpha Channel (Transparent) Video
These video clips are encoded with Apple ProRes 4444 and include embedded alpha channels. This means you can simply drag and drop them onto your footage without the need for green screen keying or using blending modes.
You can even colorize the clips to create arrows in any color of your choice!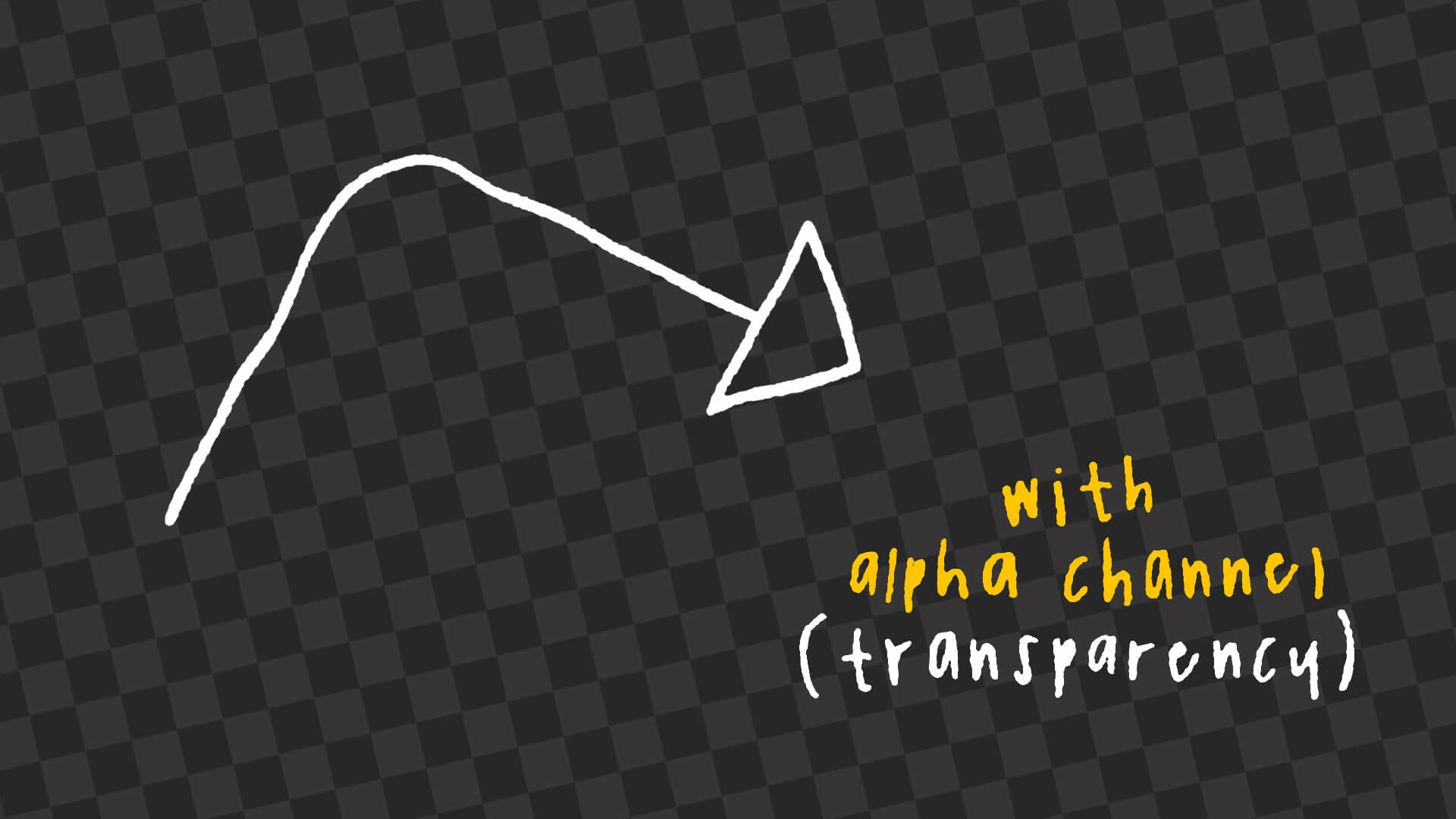 If you're unsure whether your video editing software will support this file type please download a free sample clip using the following link.
Software Requirements
Only for use in desktop video editing applications which can import Apple ProRes 4444 files. Please download and test the sample clip before purchasing.
Not Included
Music is for preview purposes only and not included in the download.
Terms of Use
All files remain copyright of Enchanted Studios but are royalty-free for personal and commercial use – please review the Terms of Use before downloading.
Download